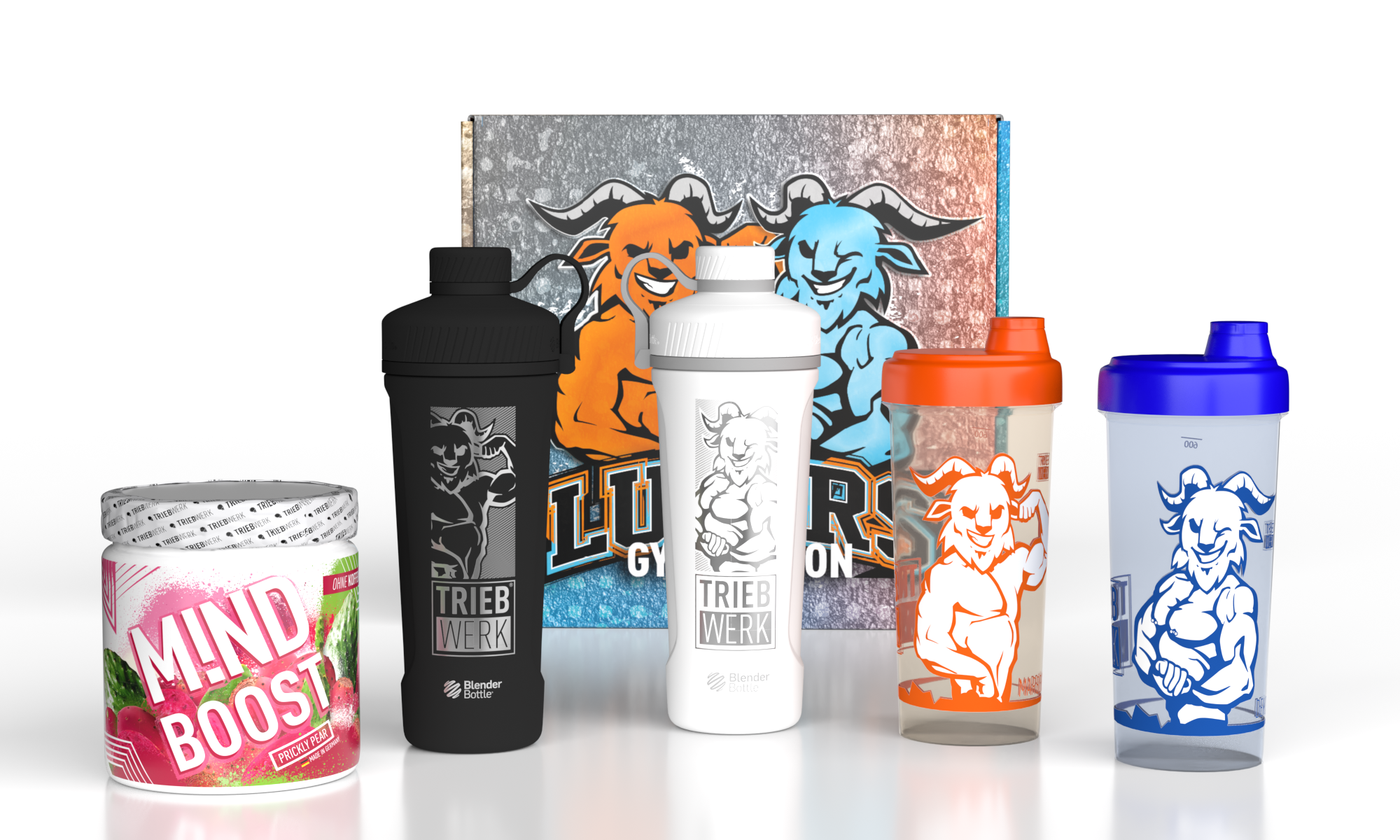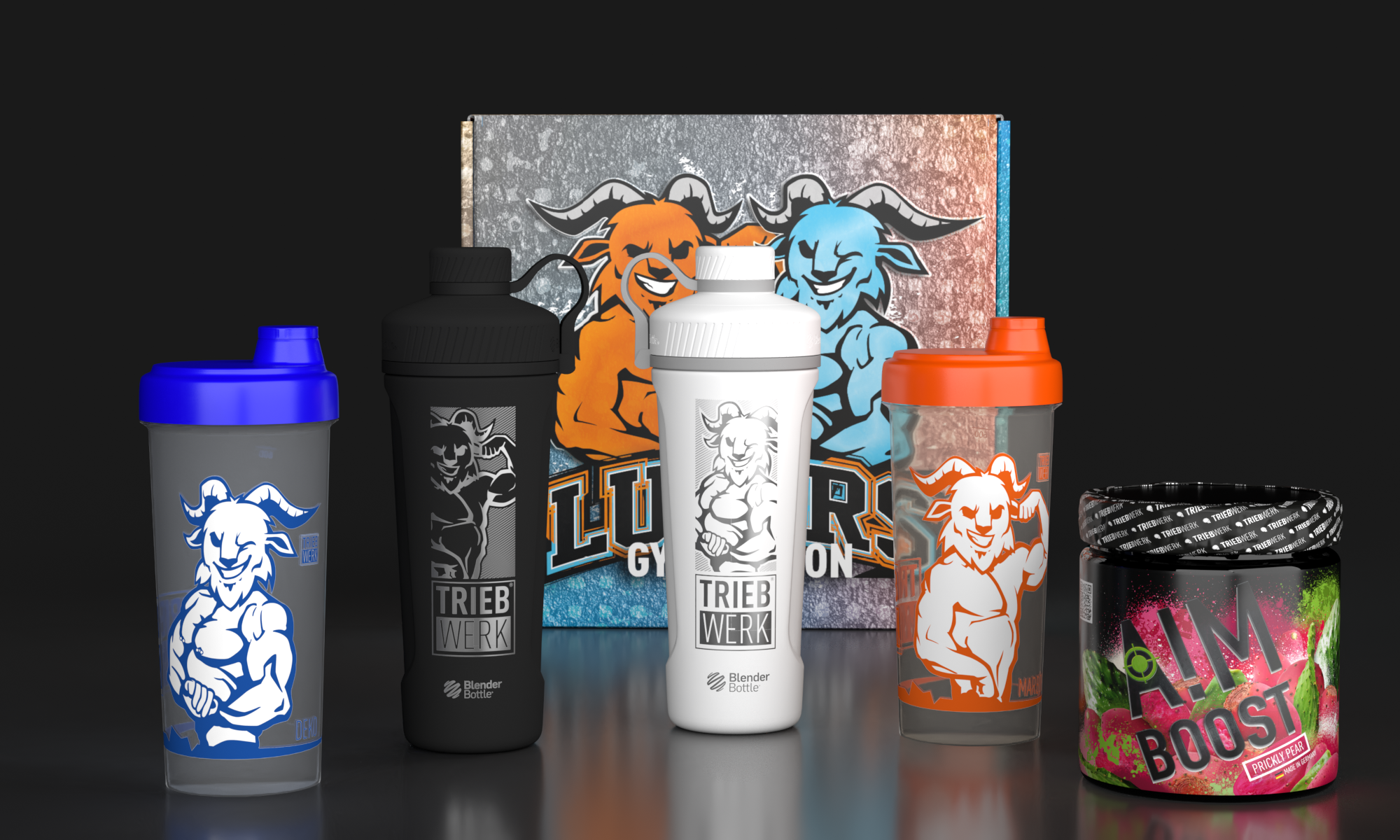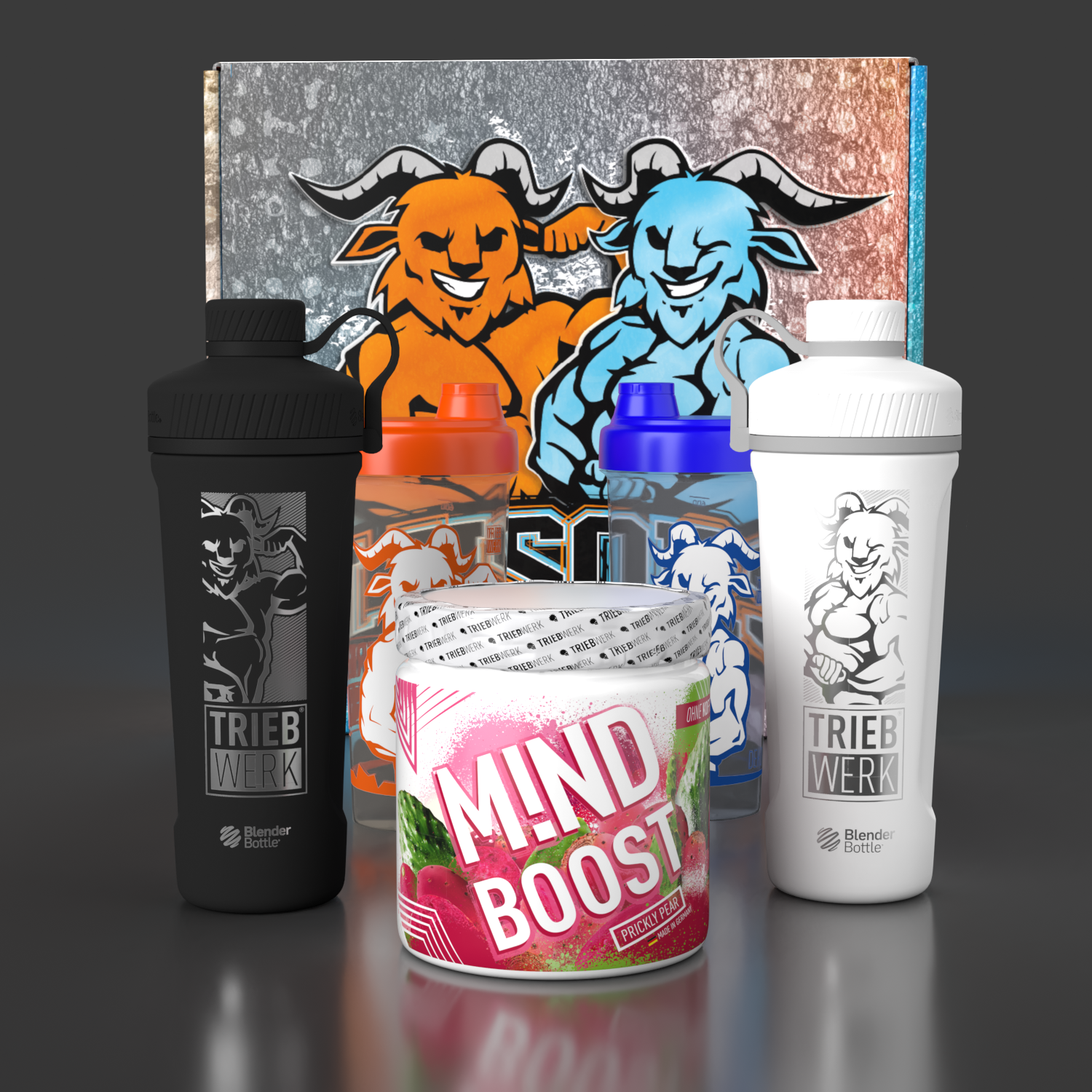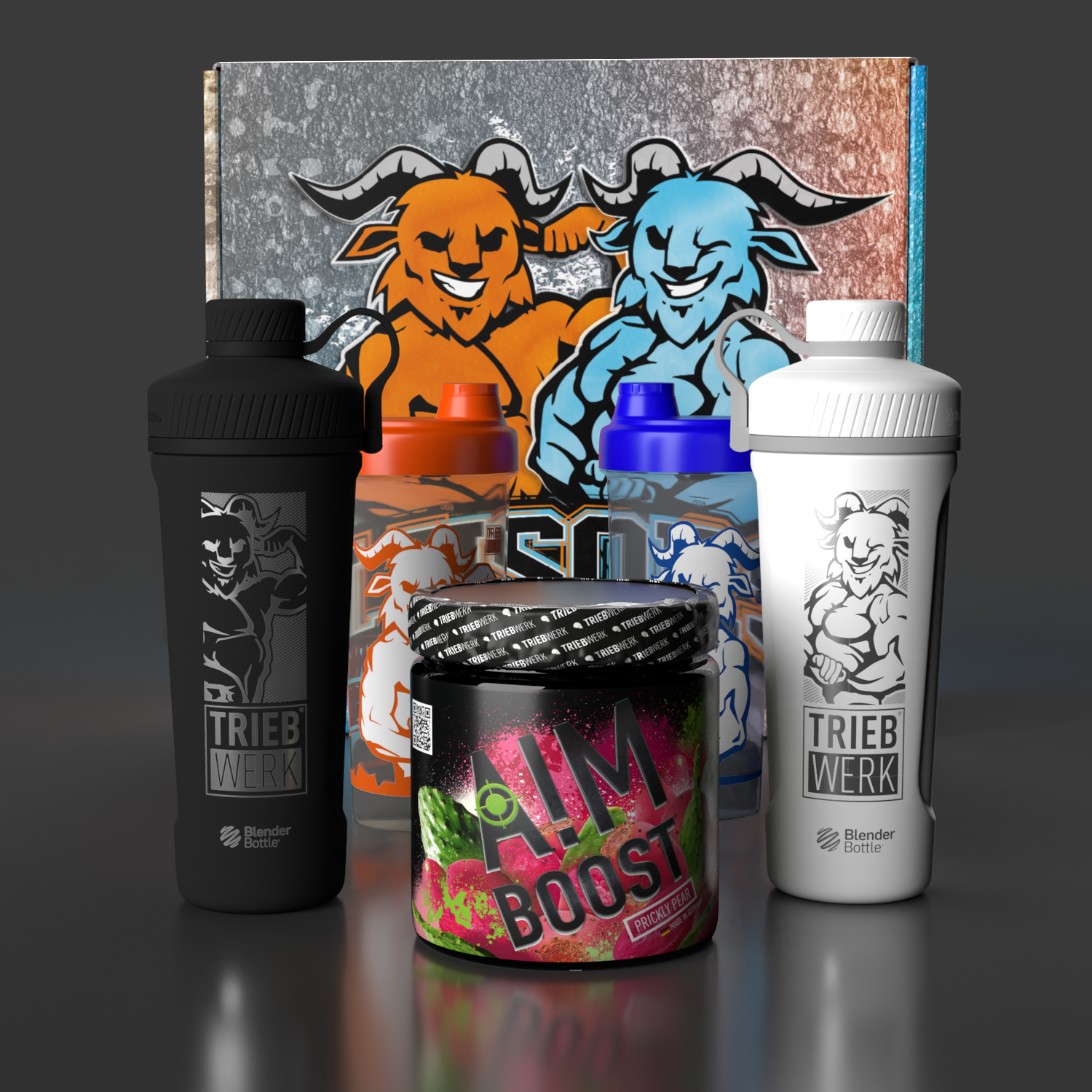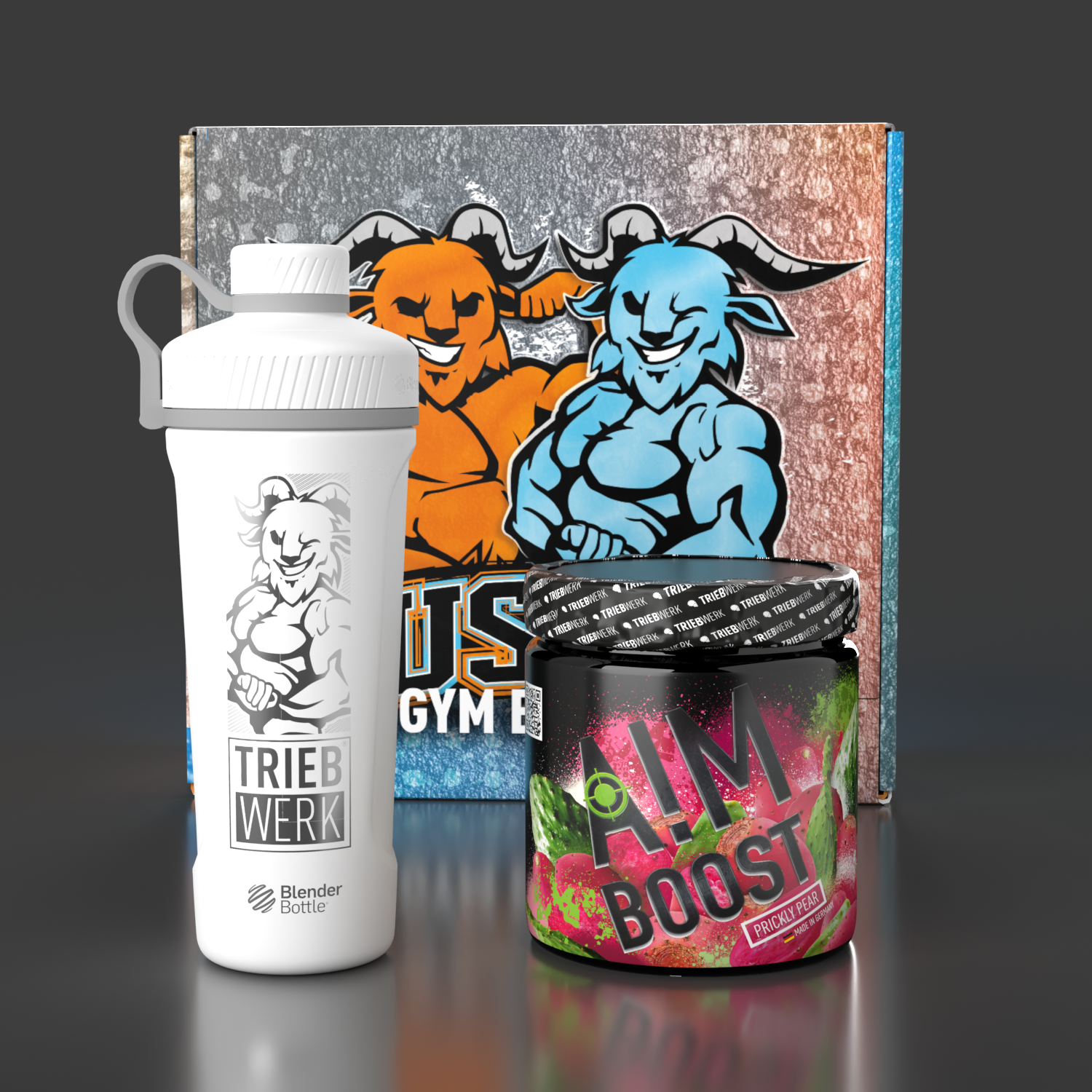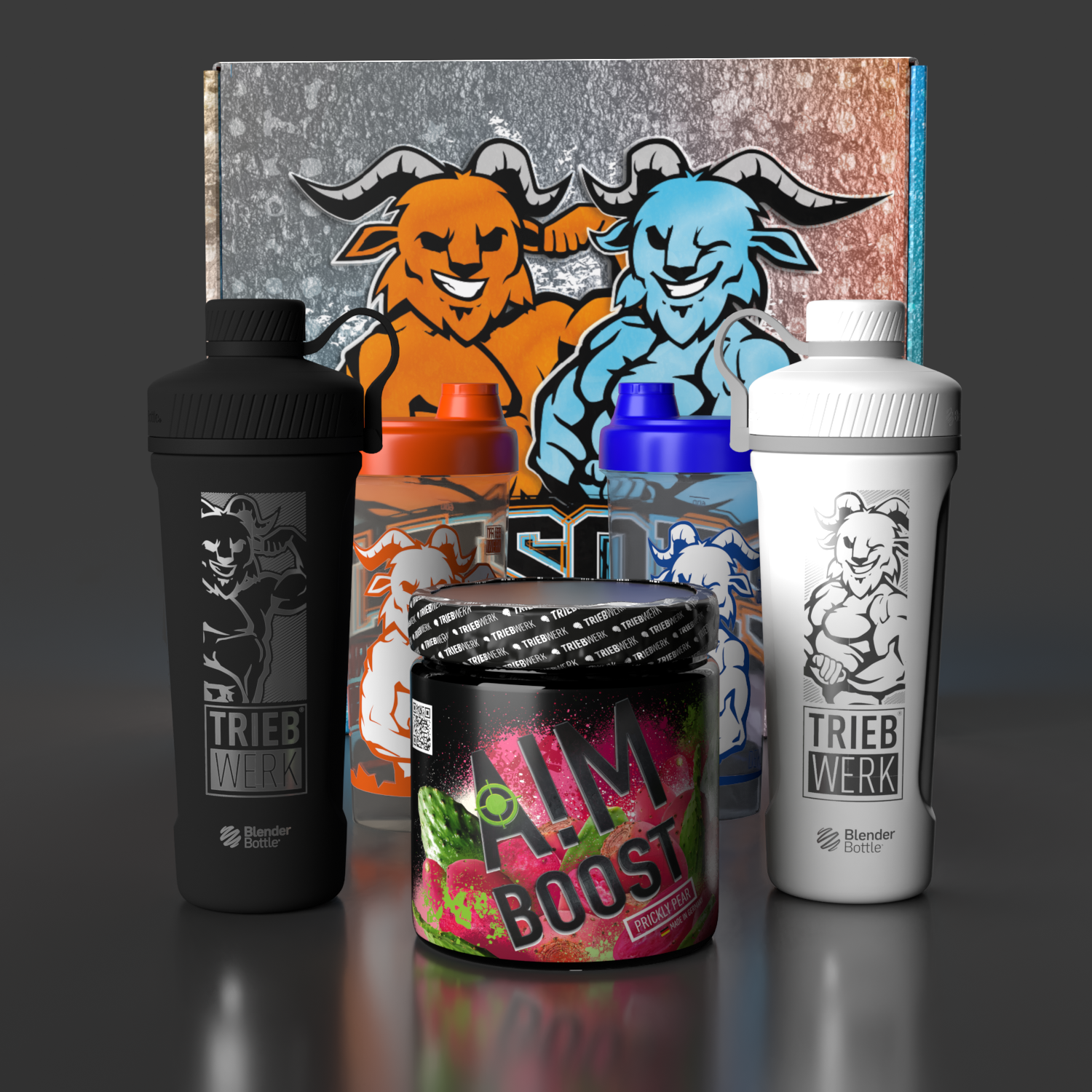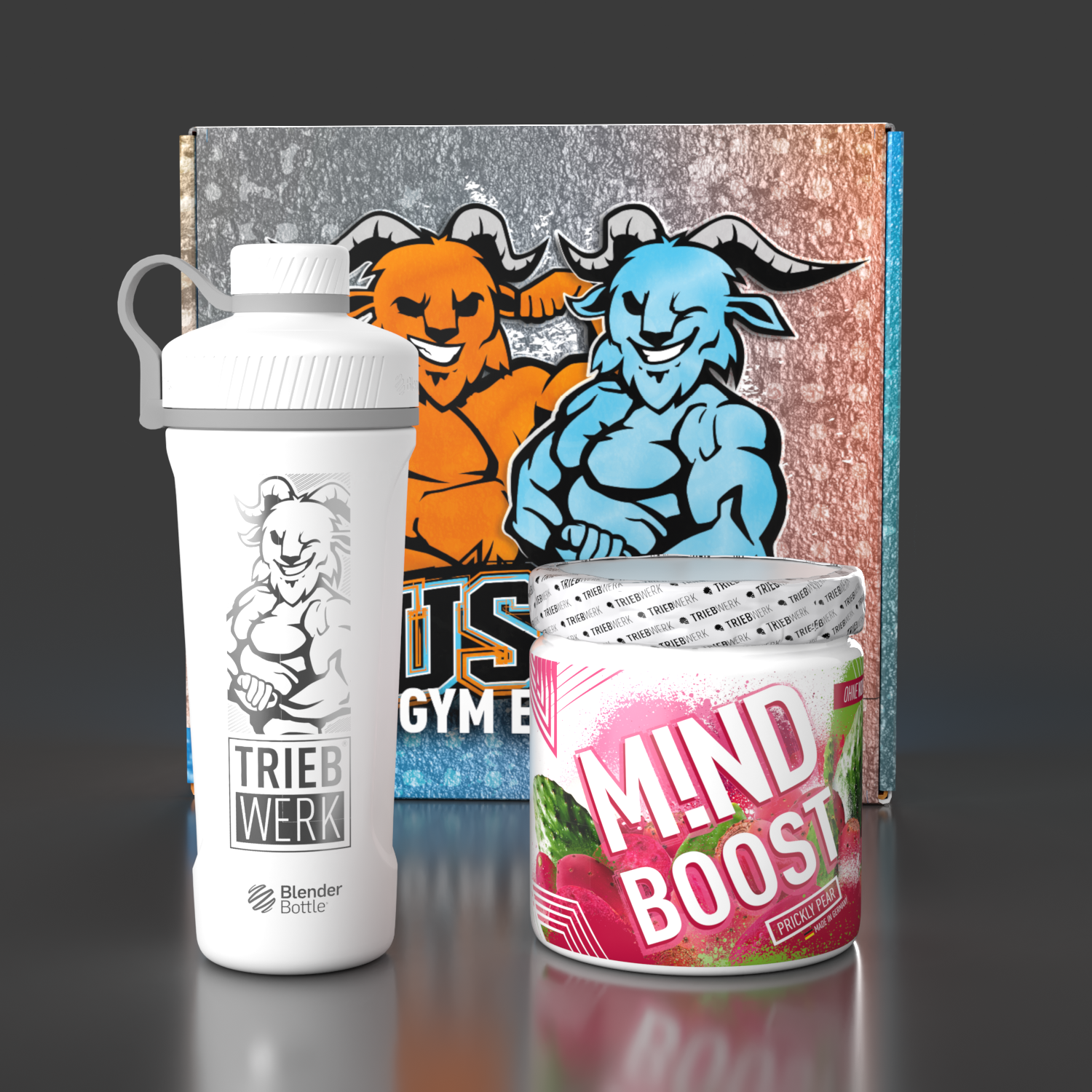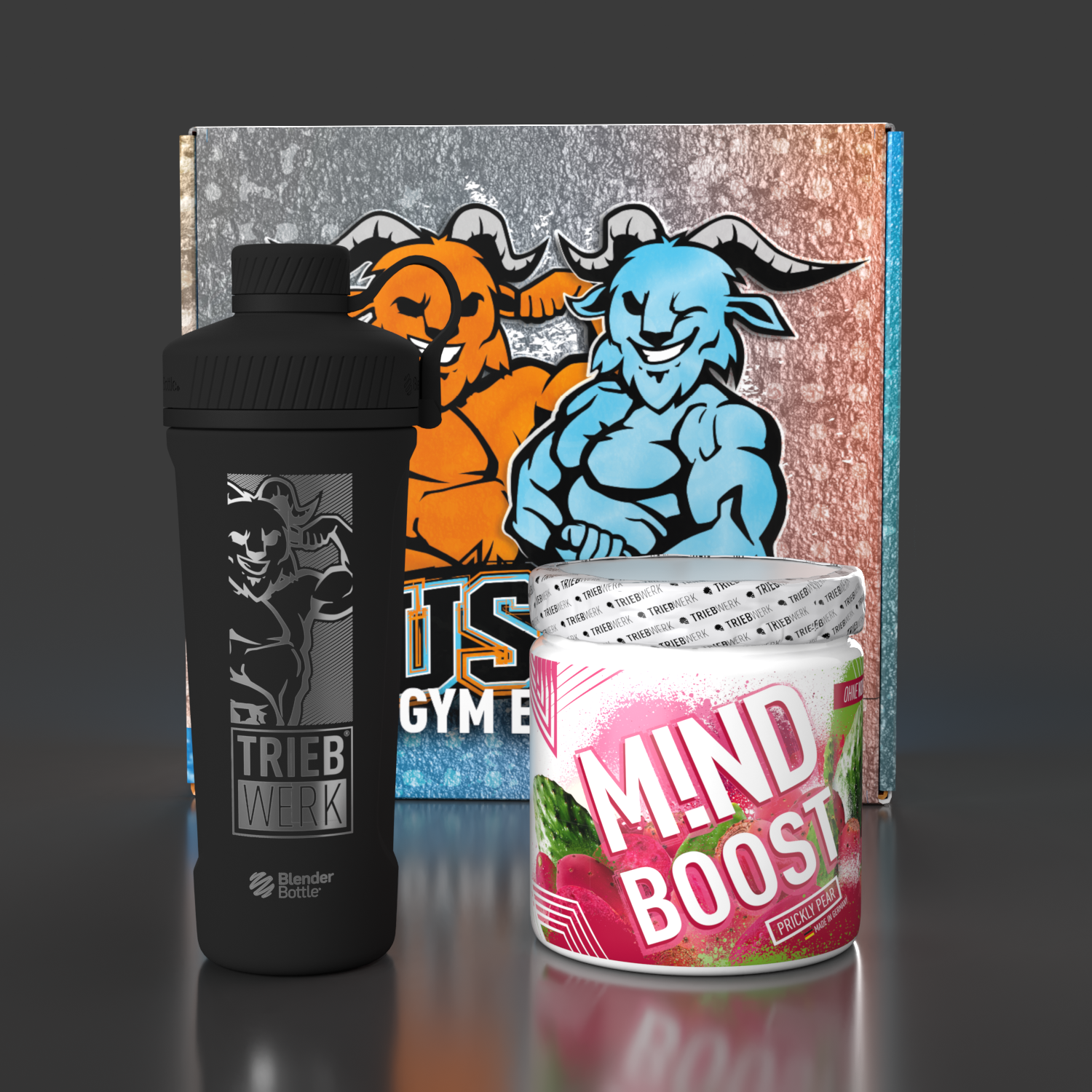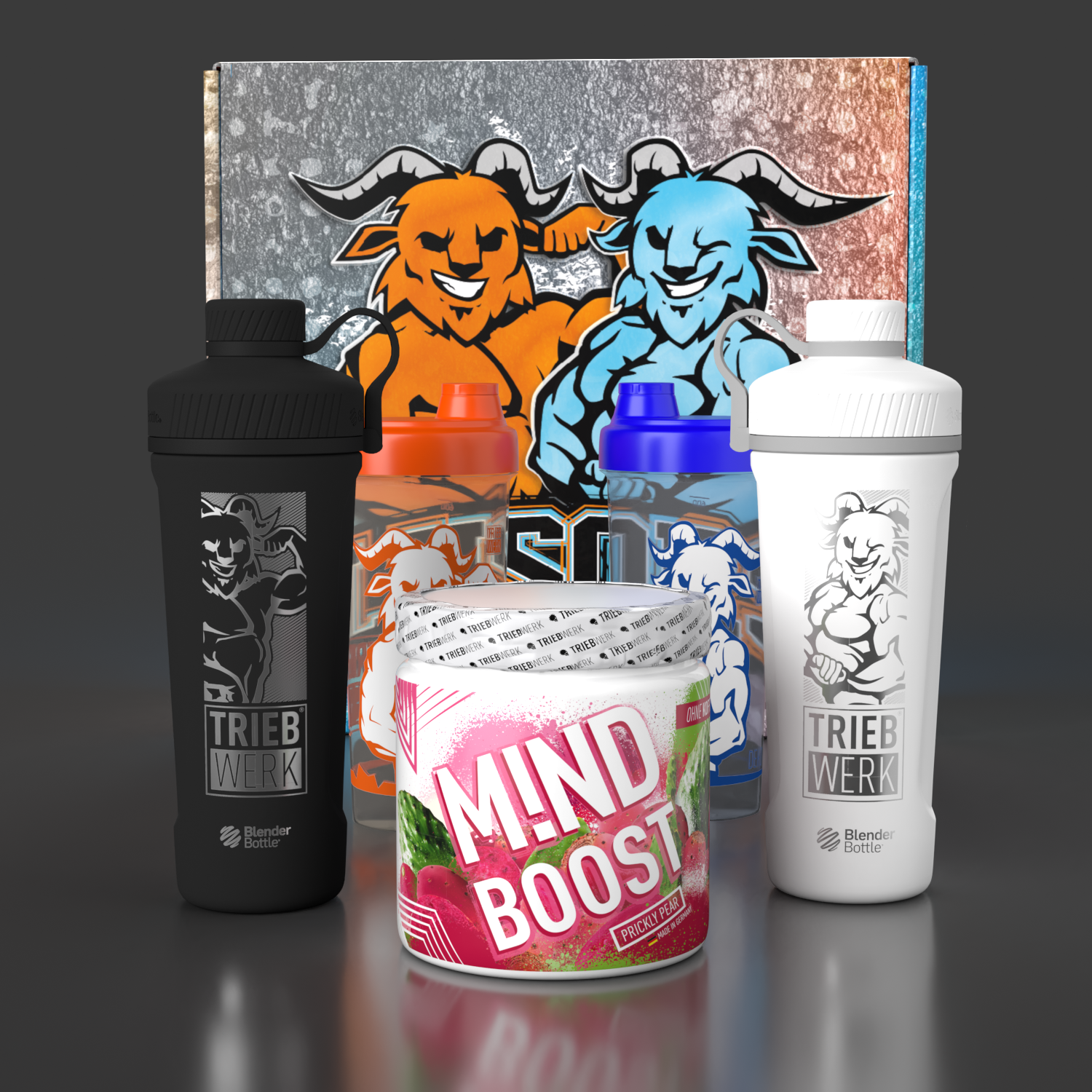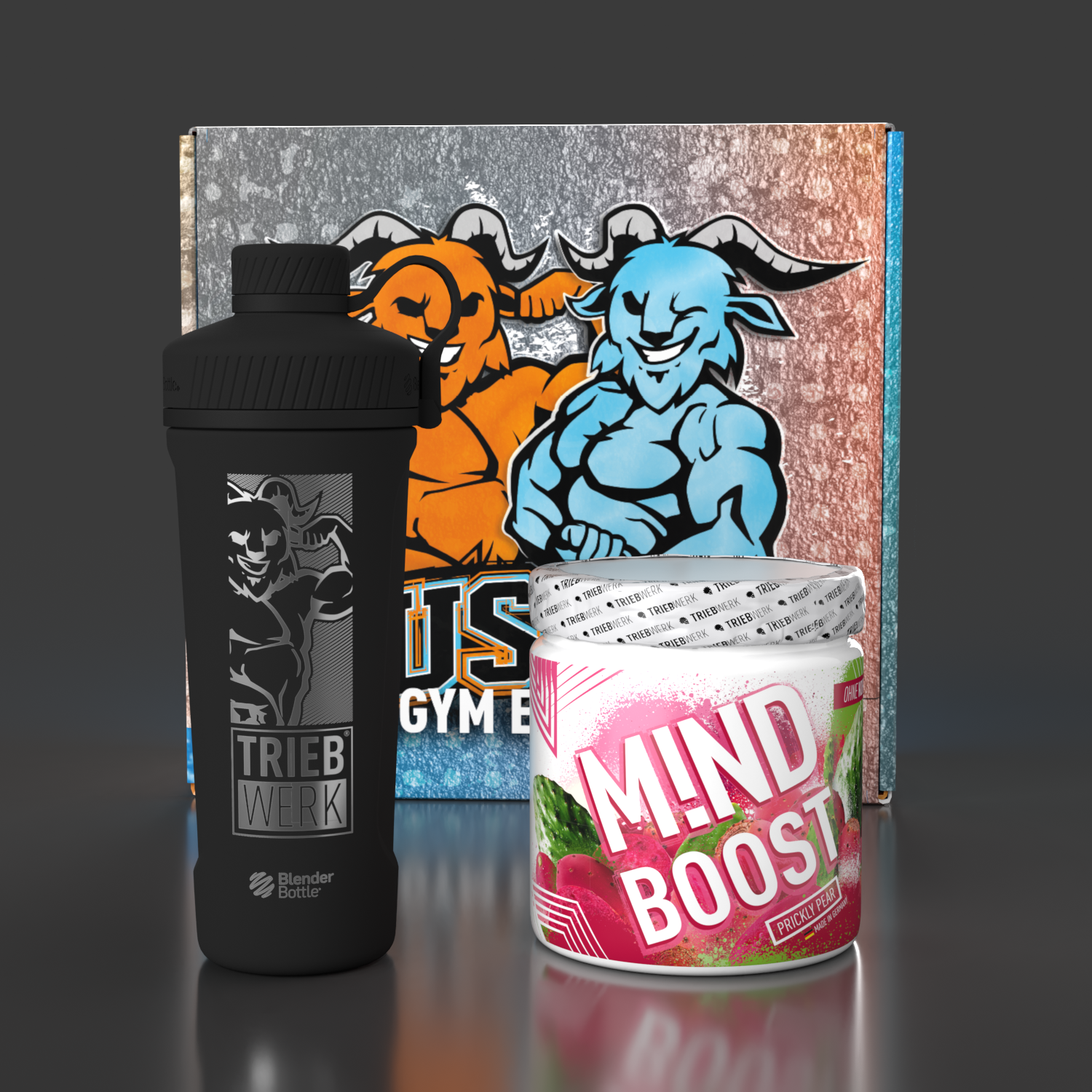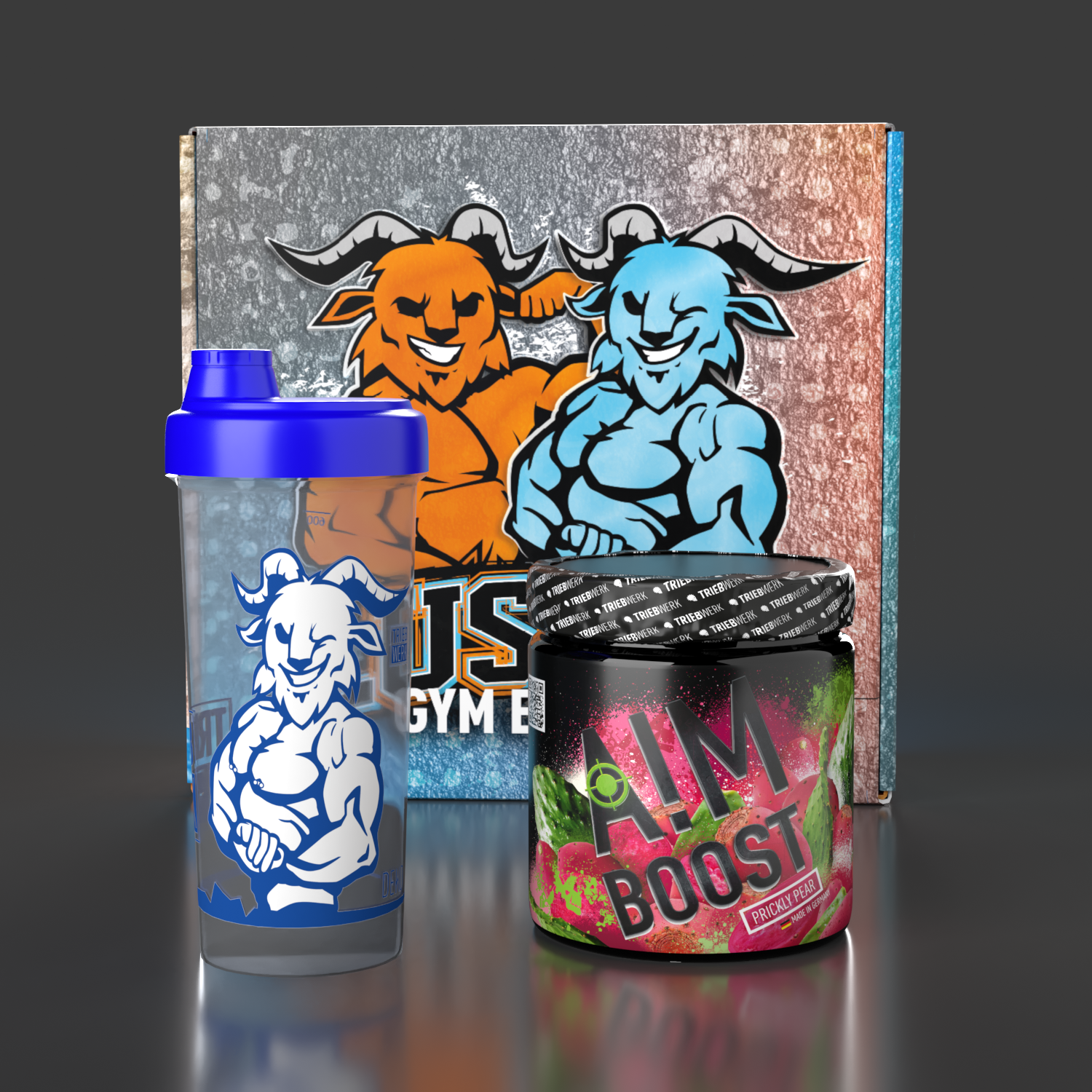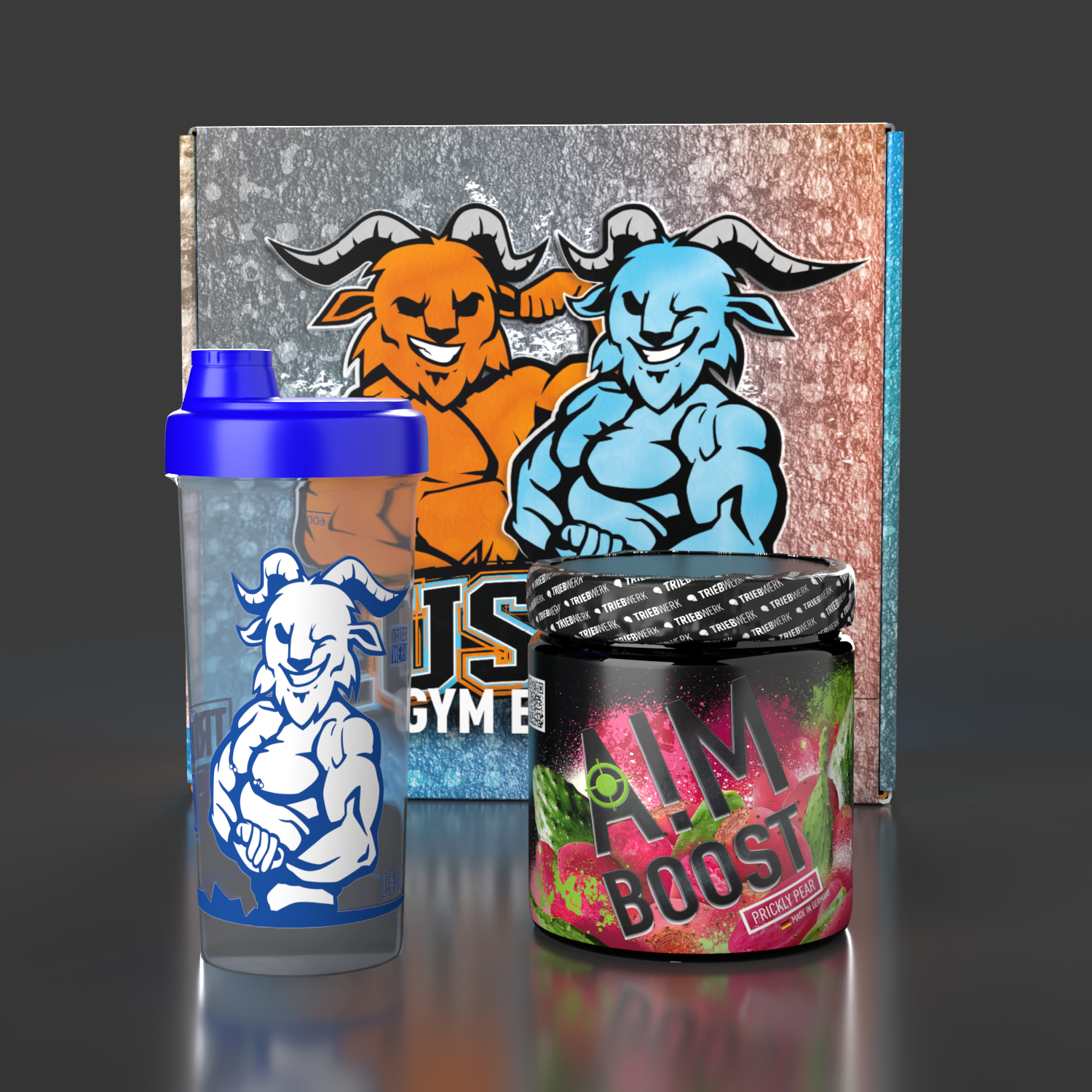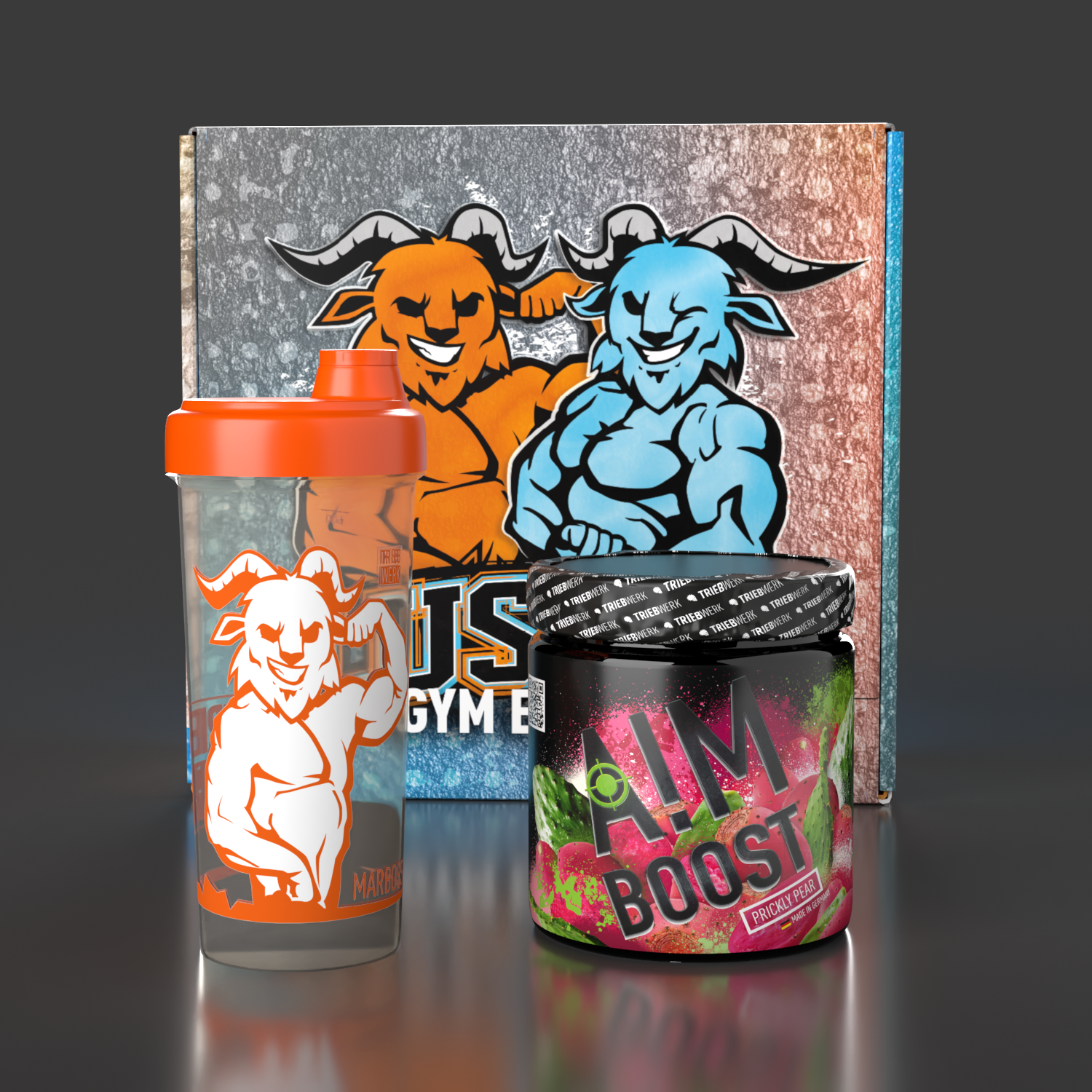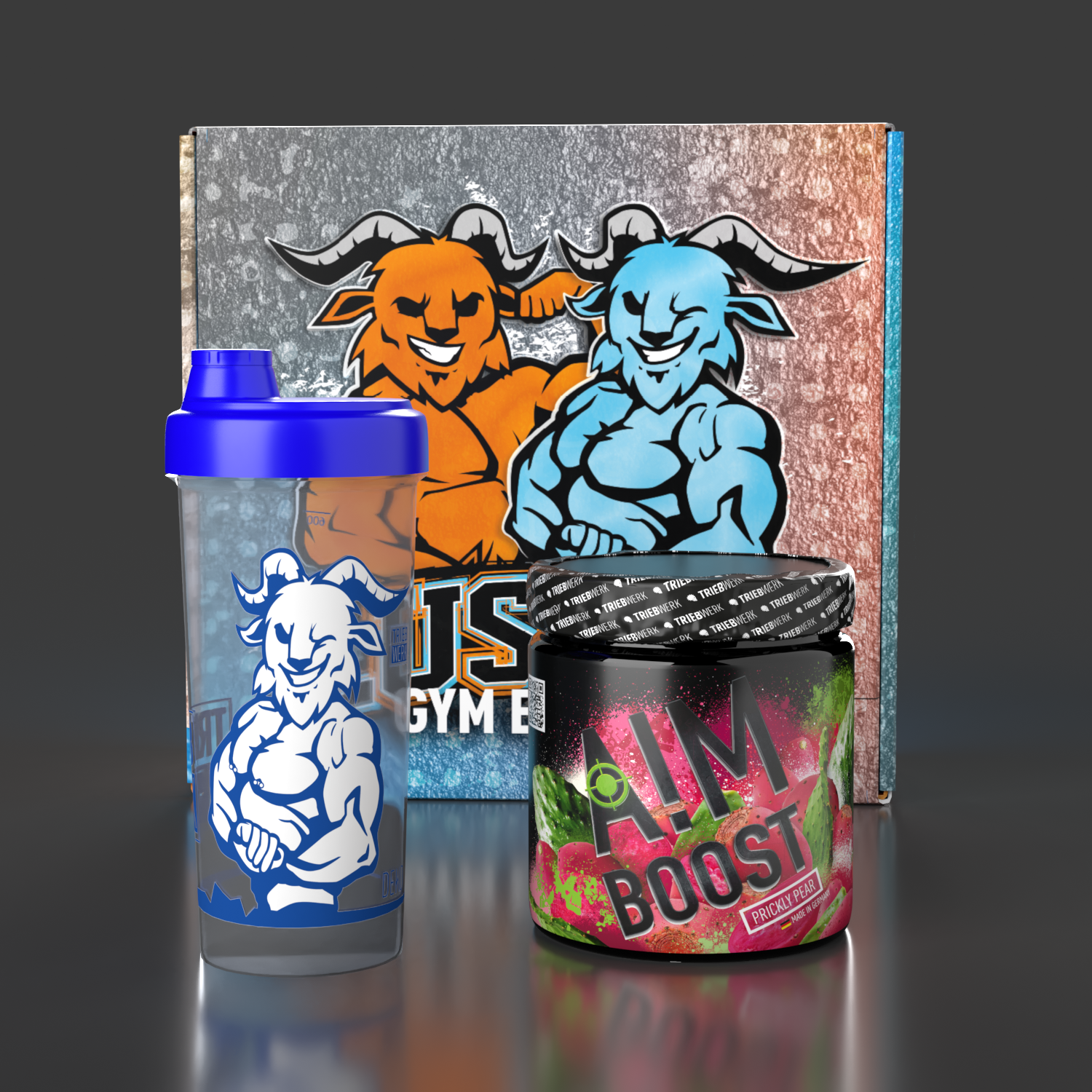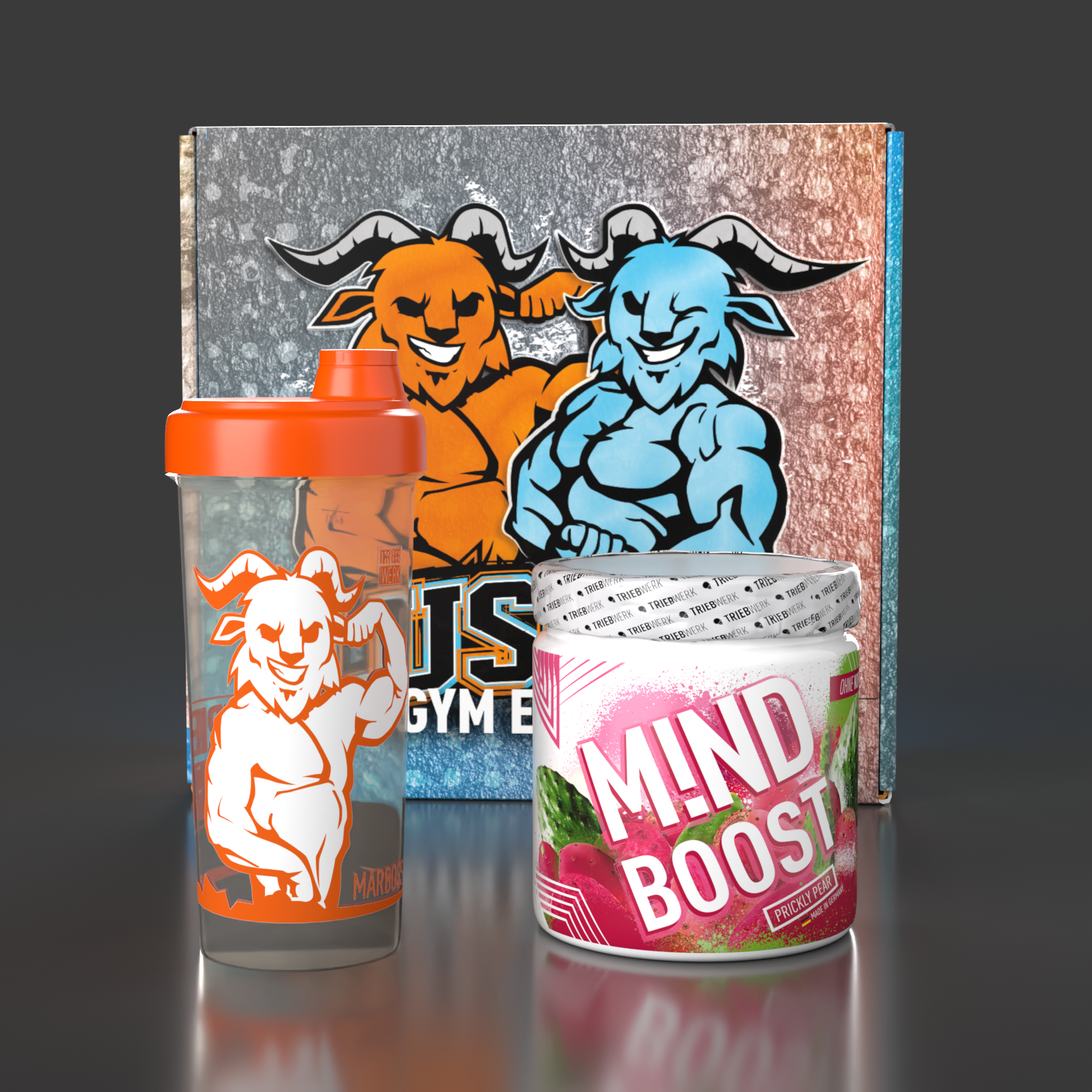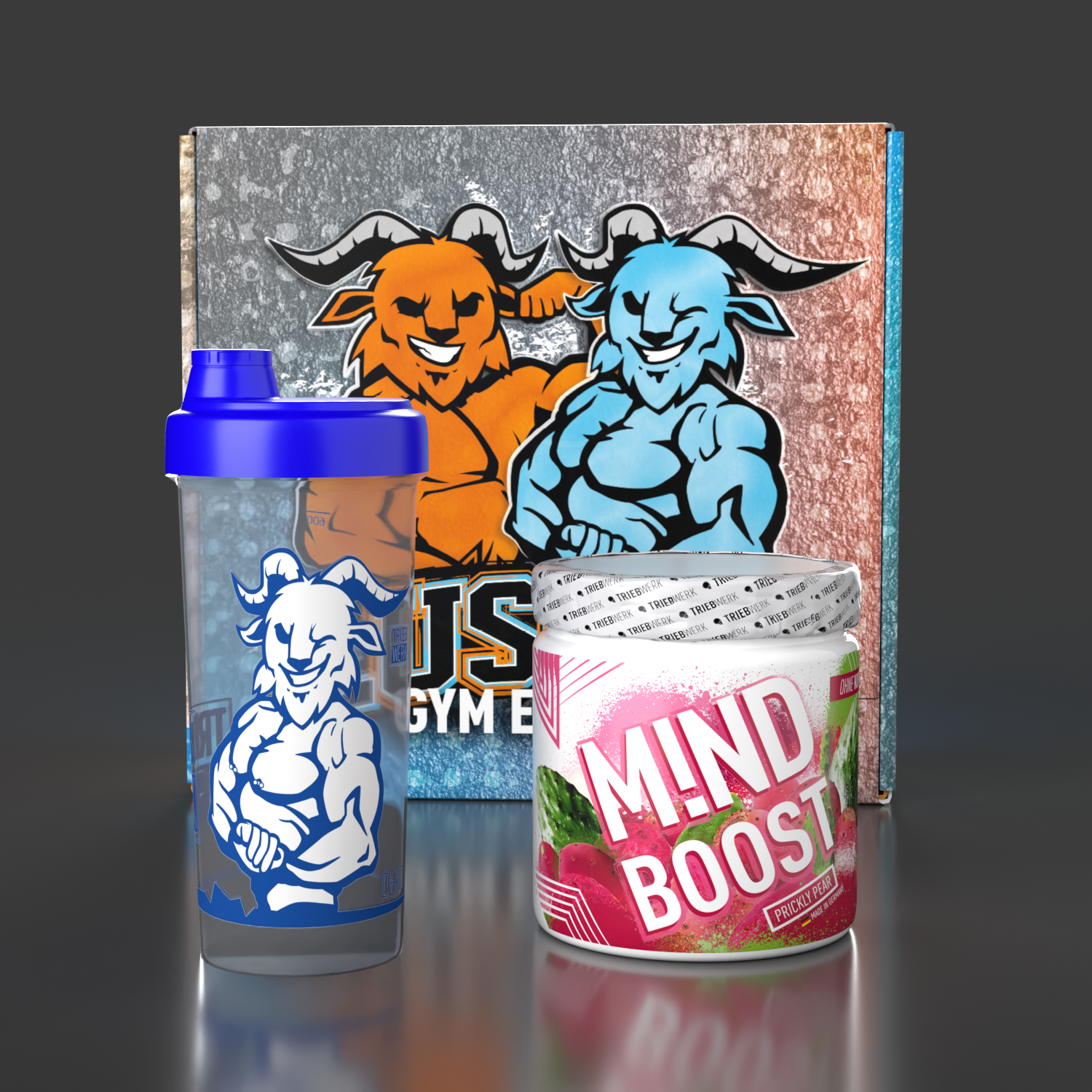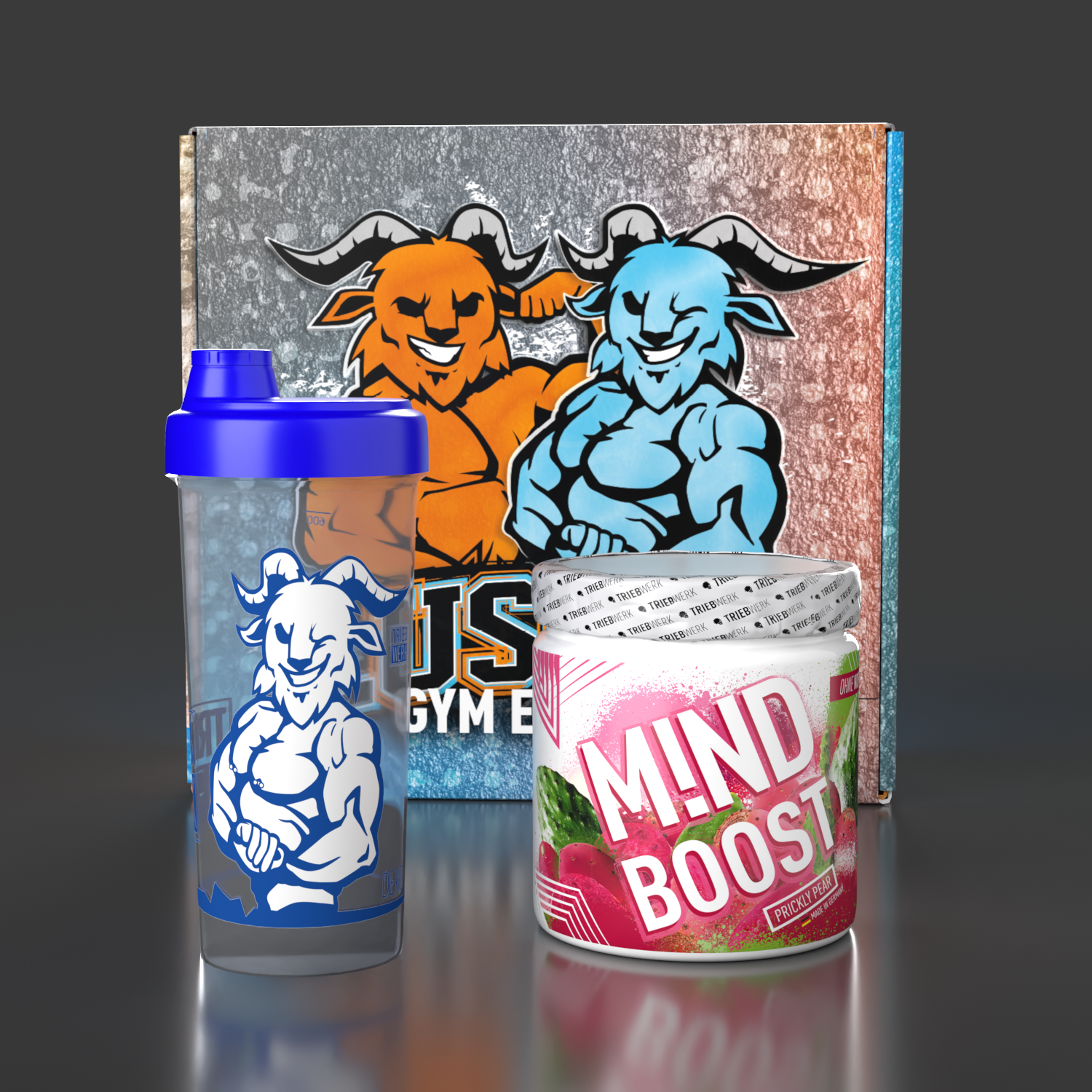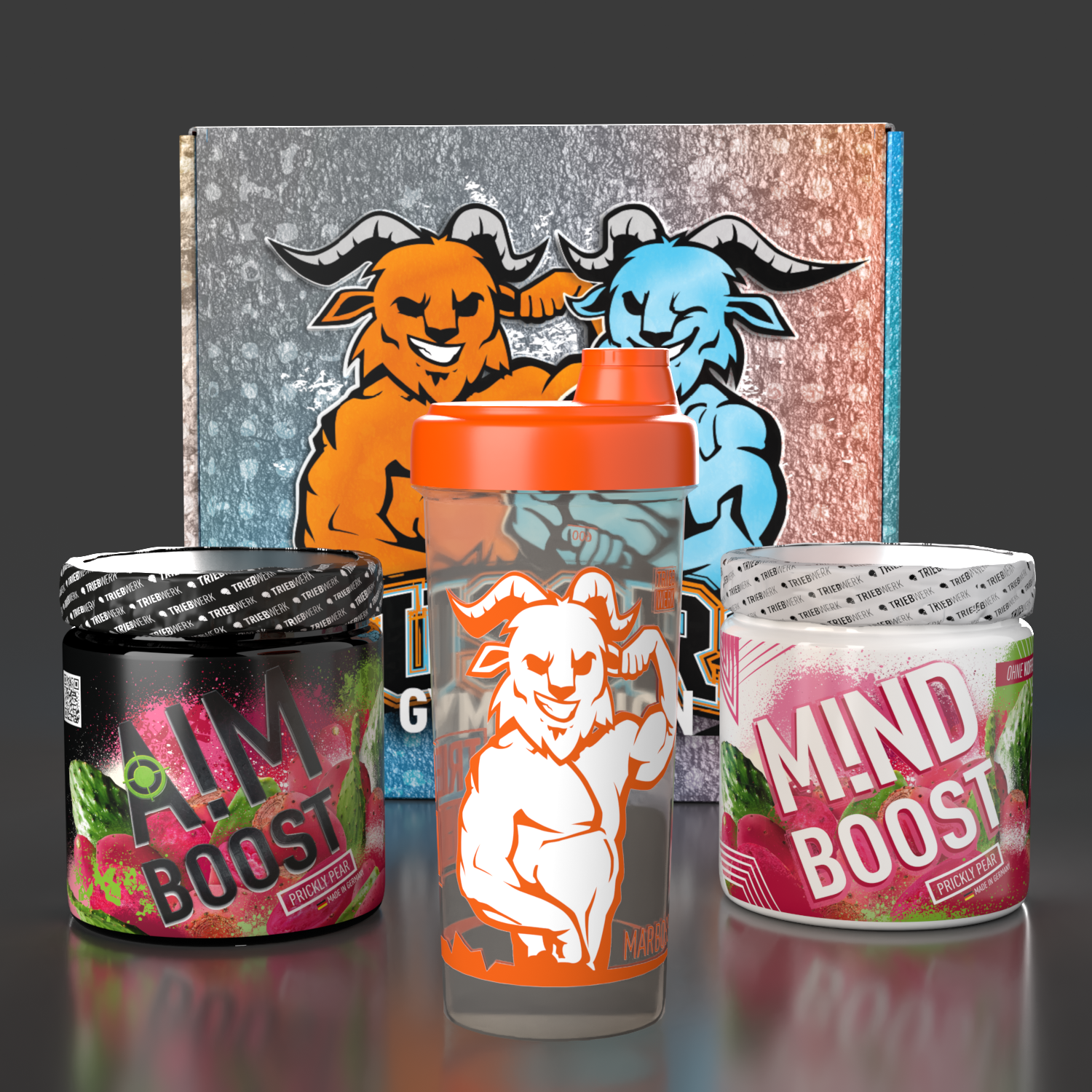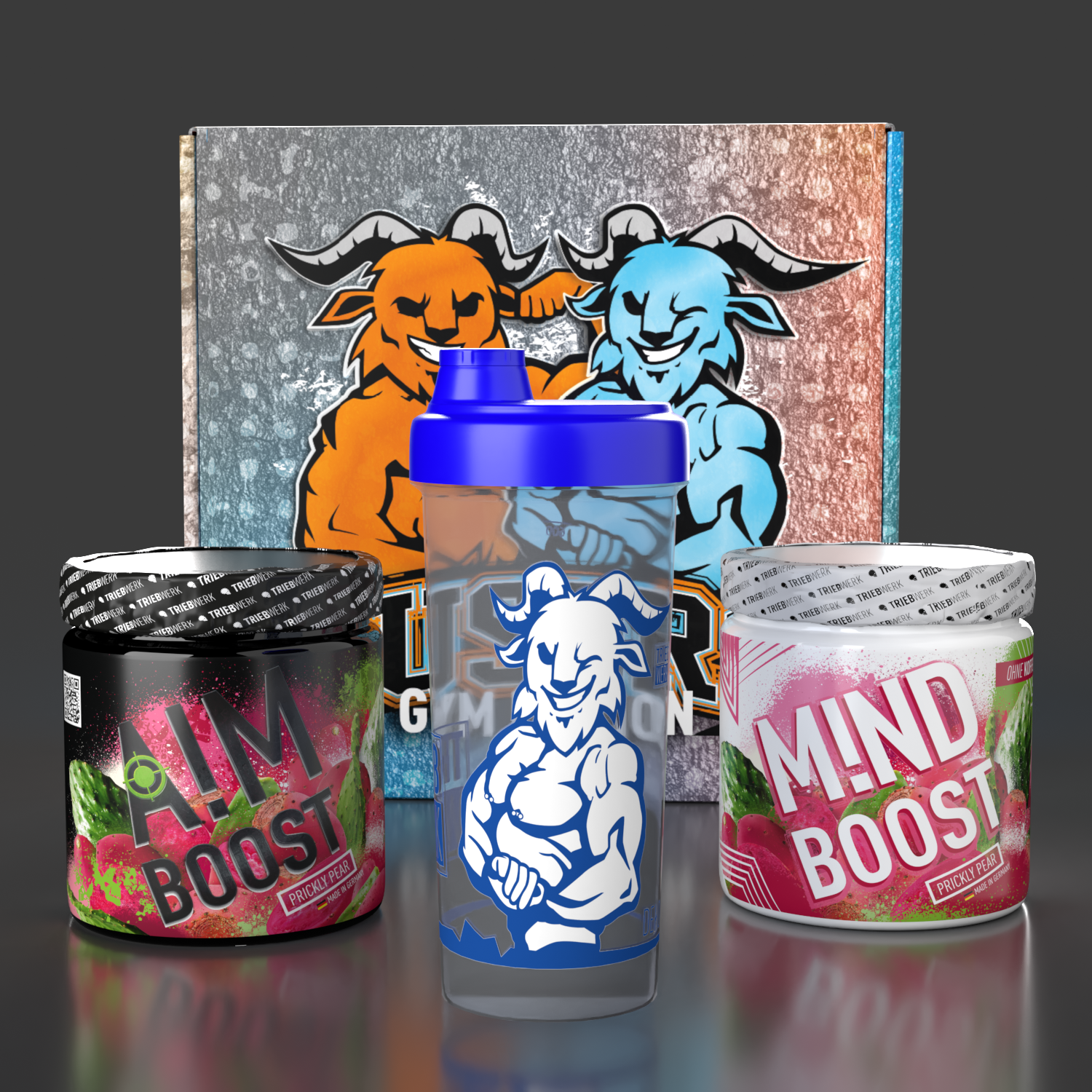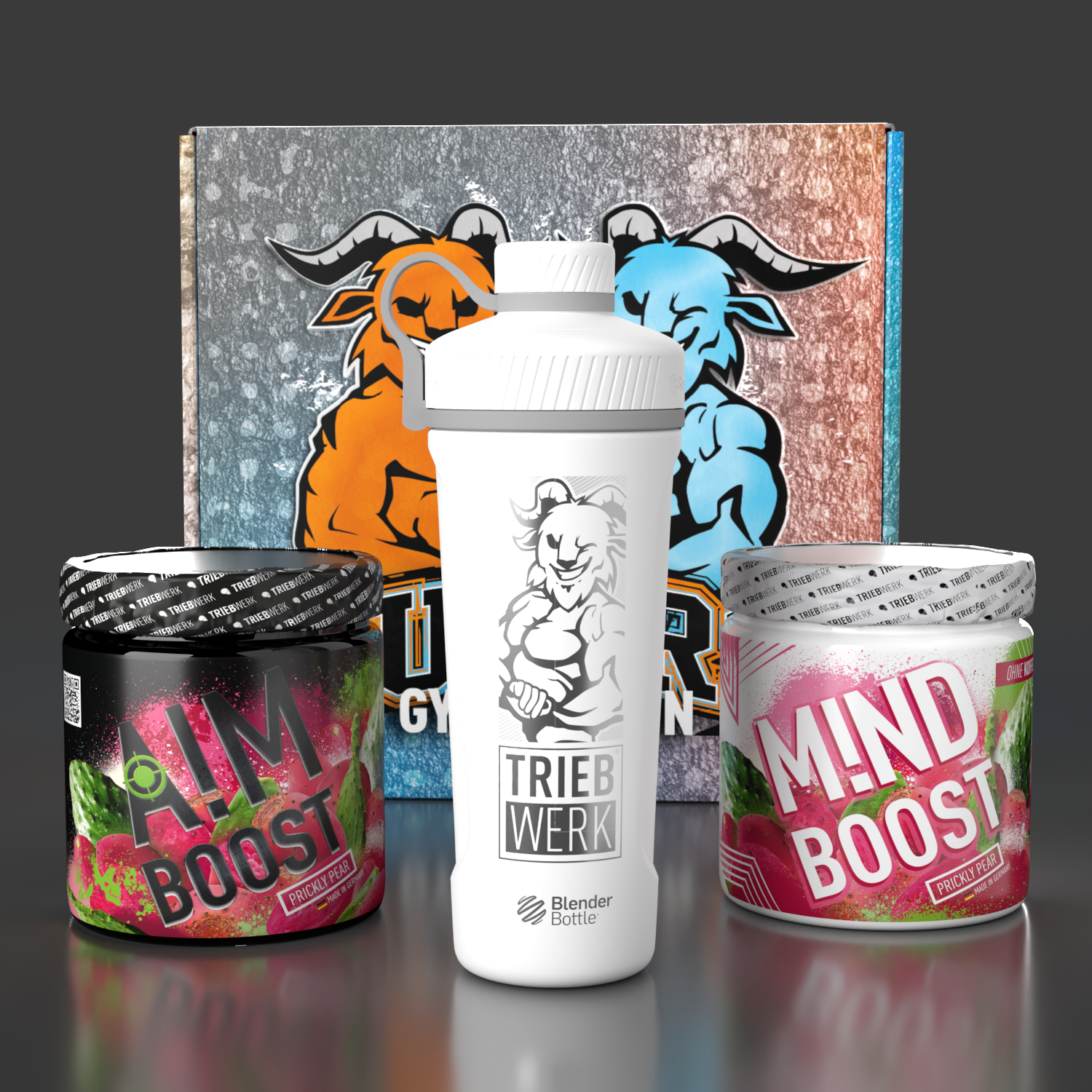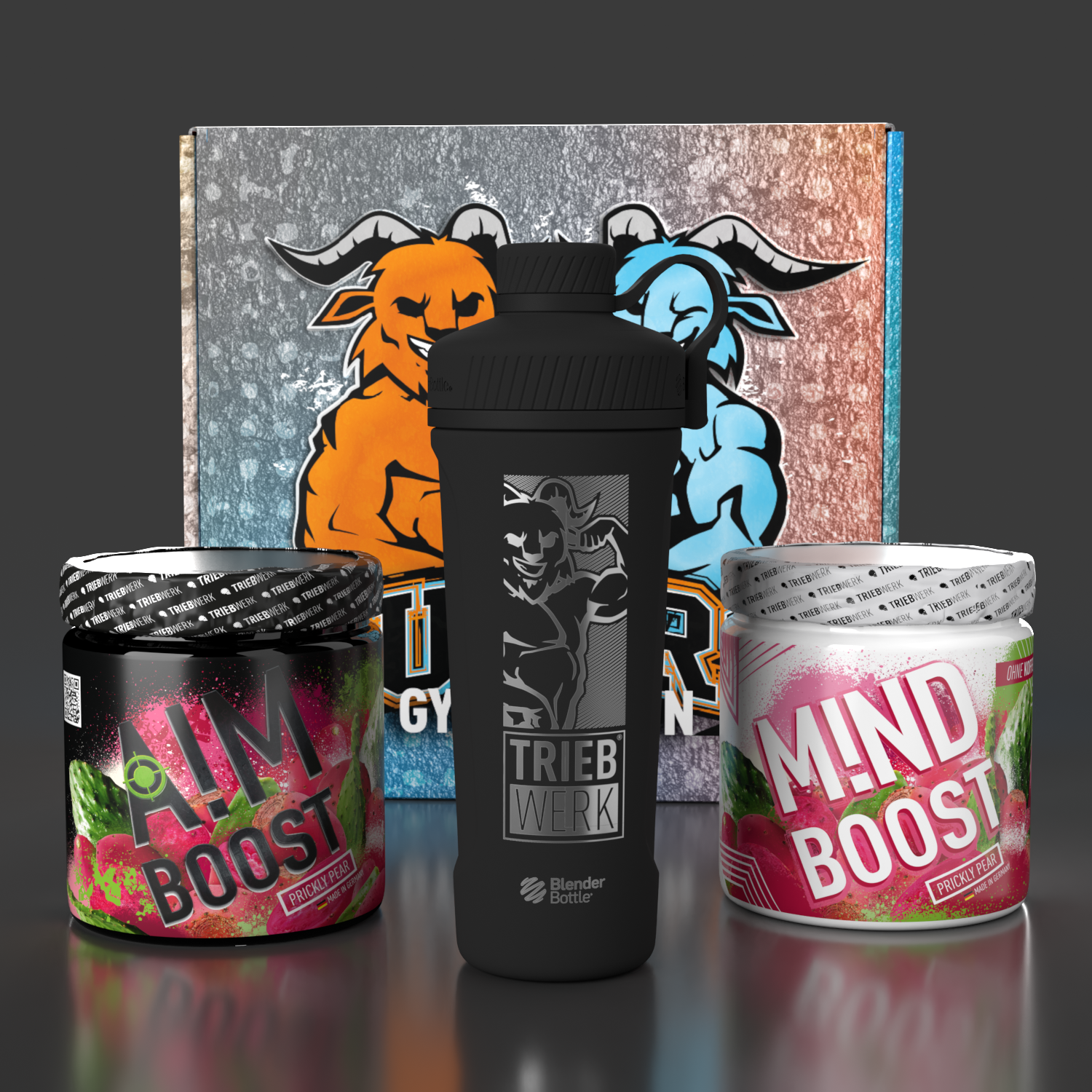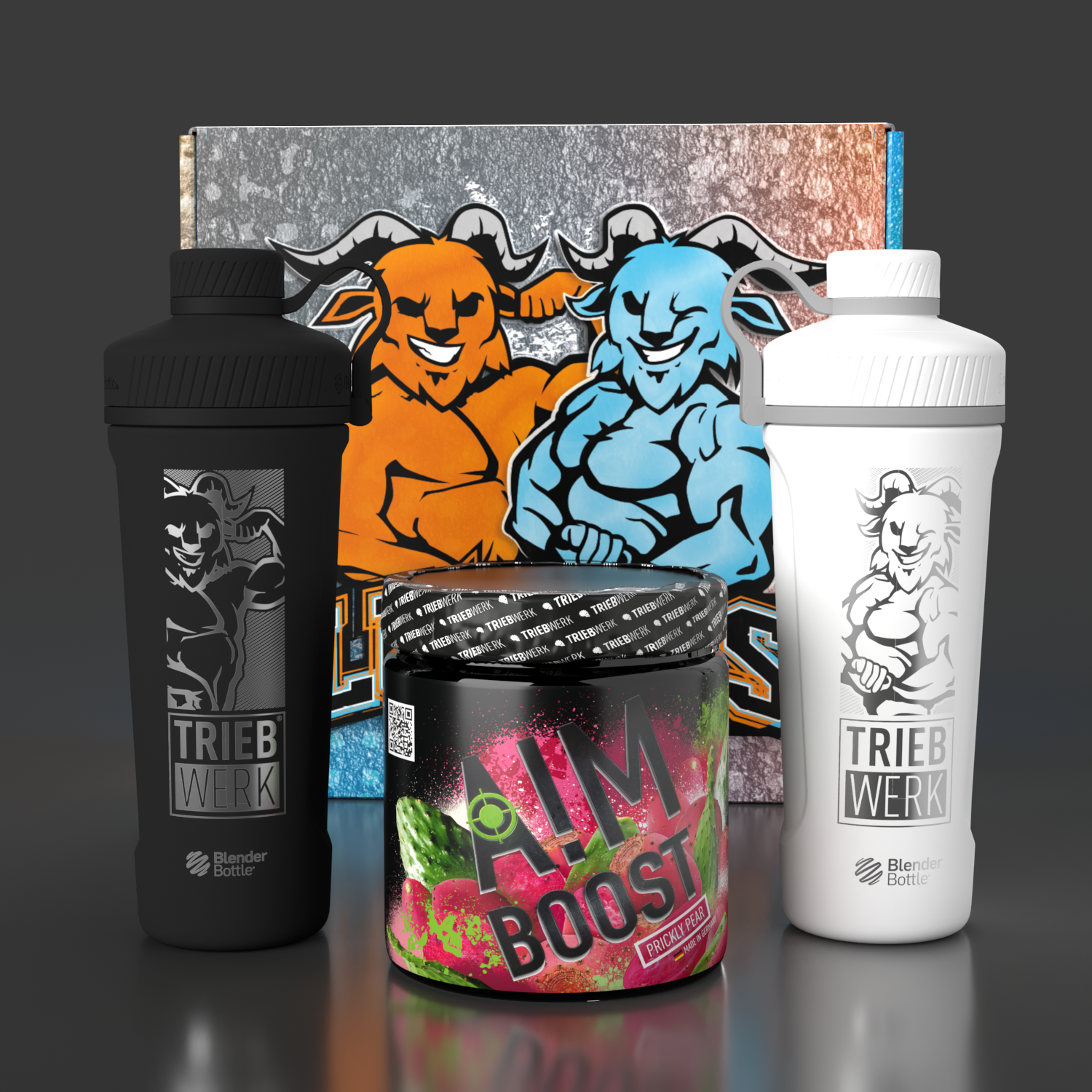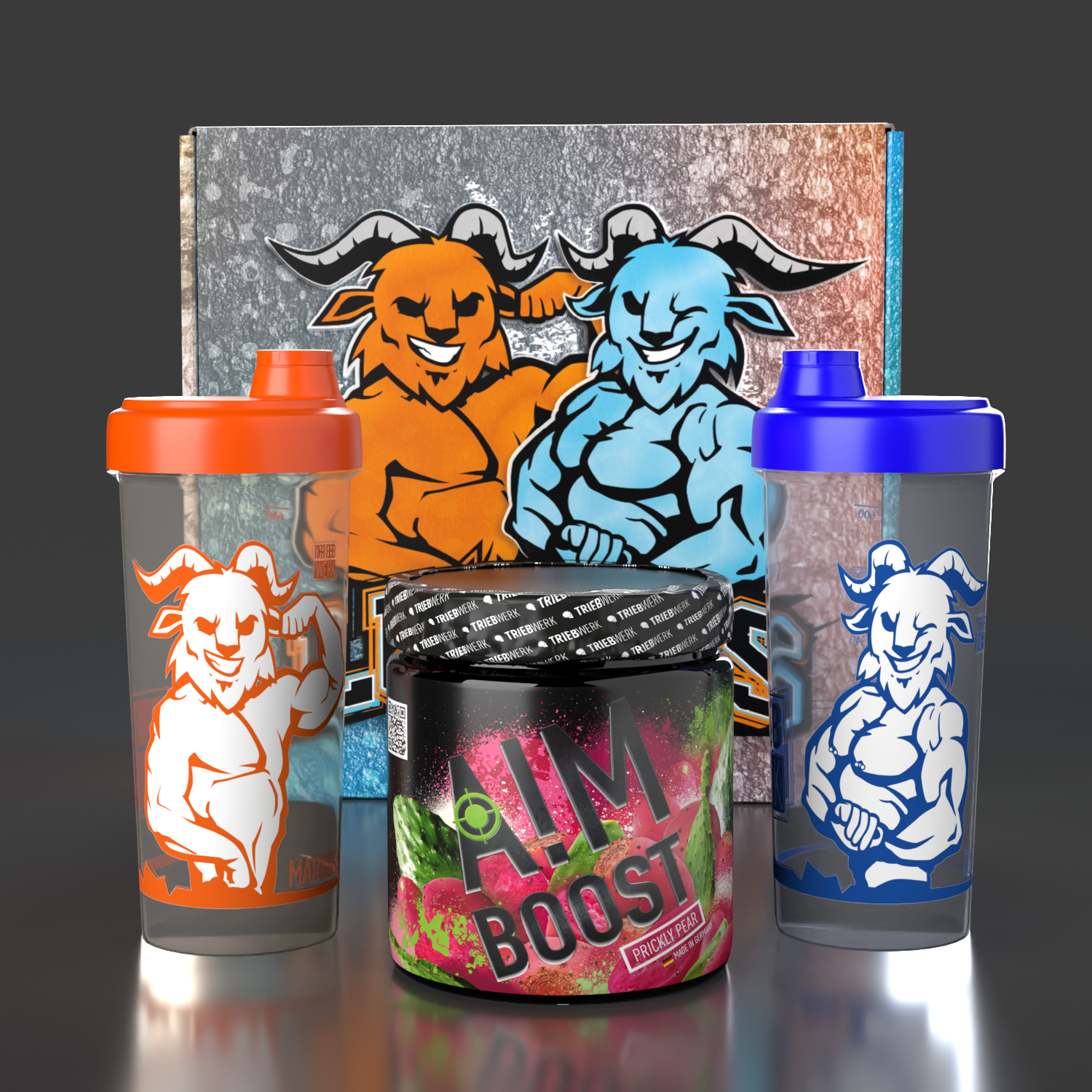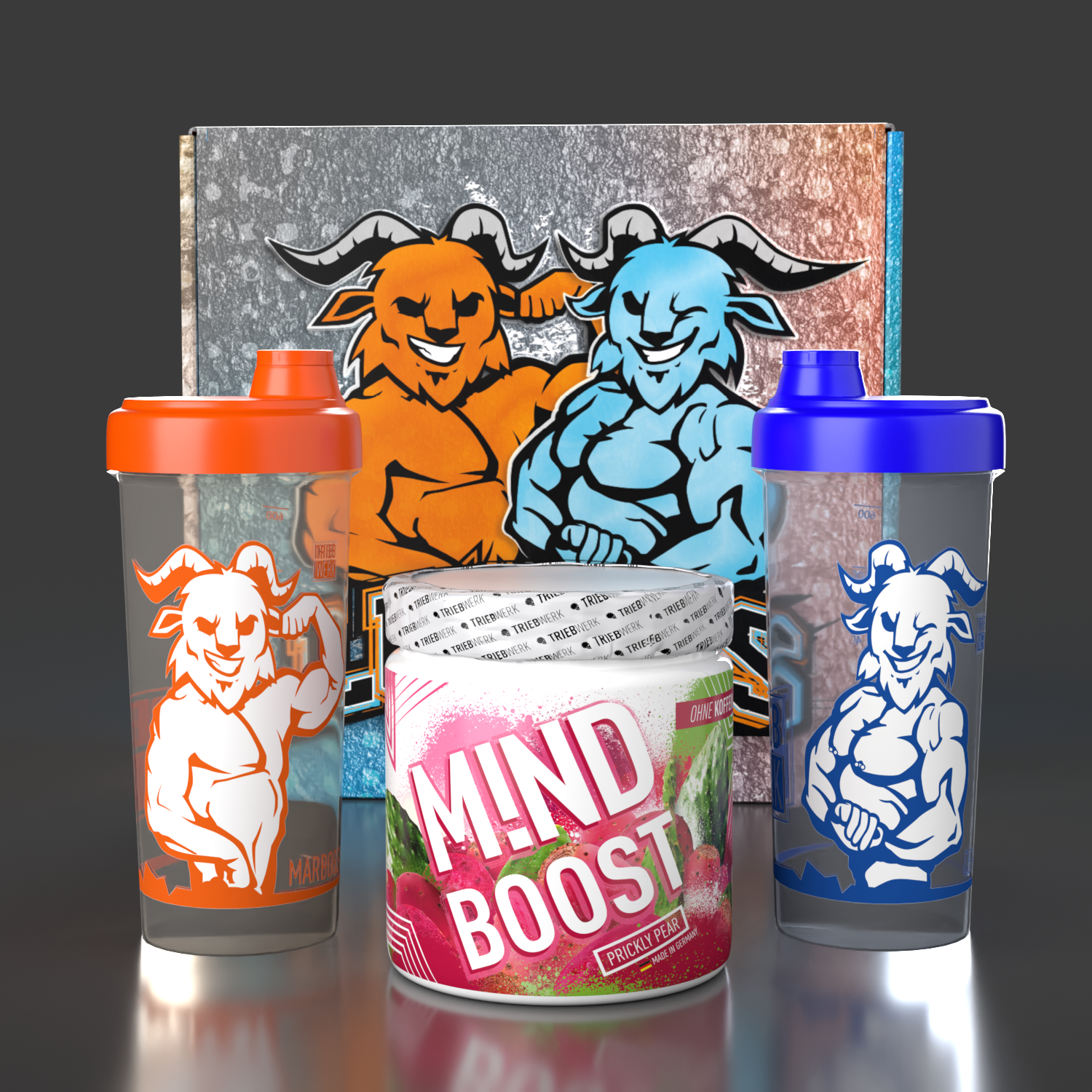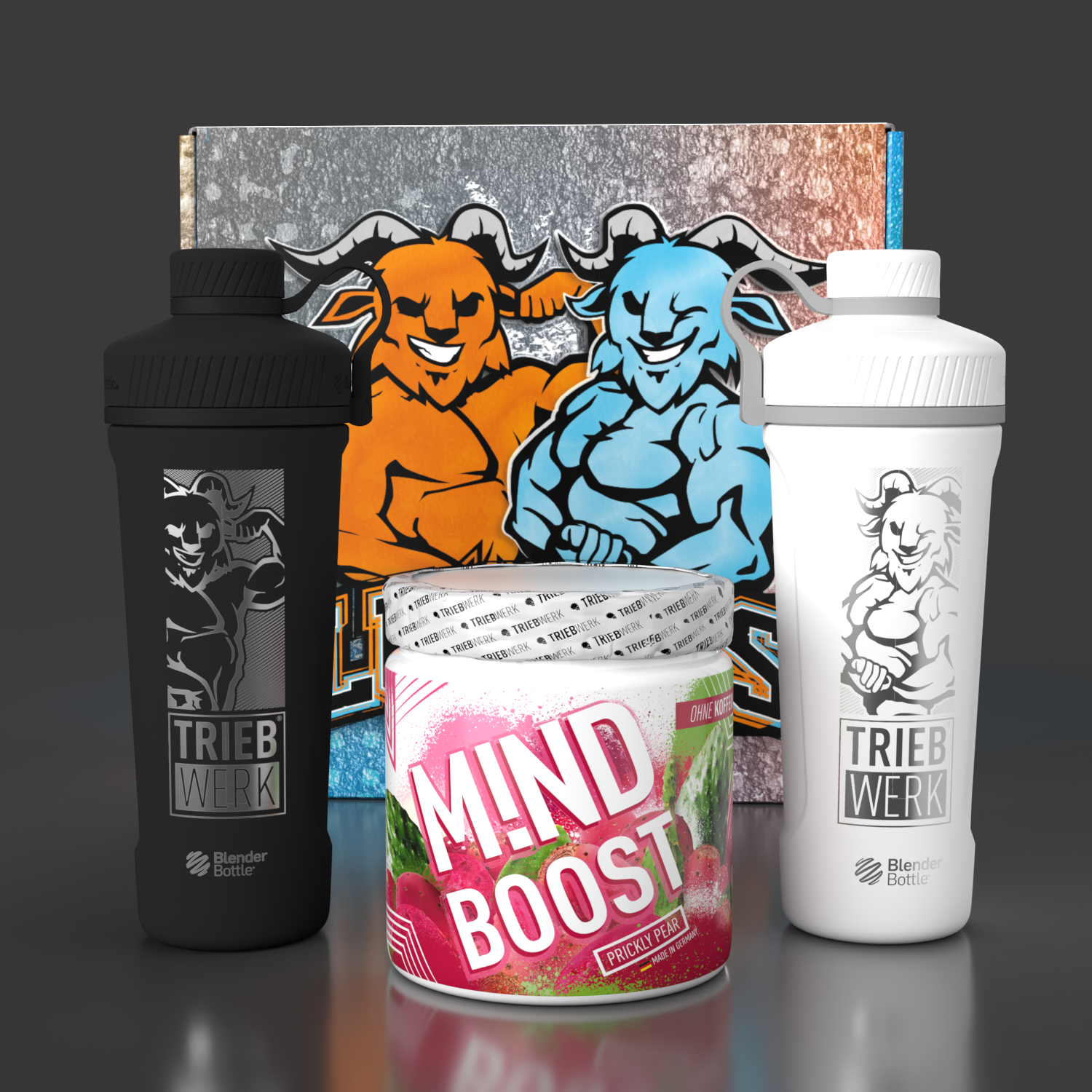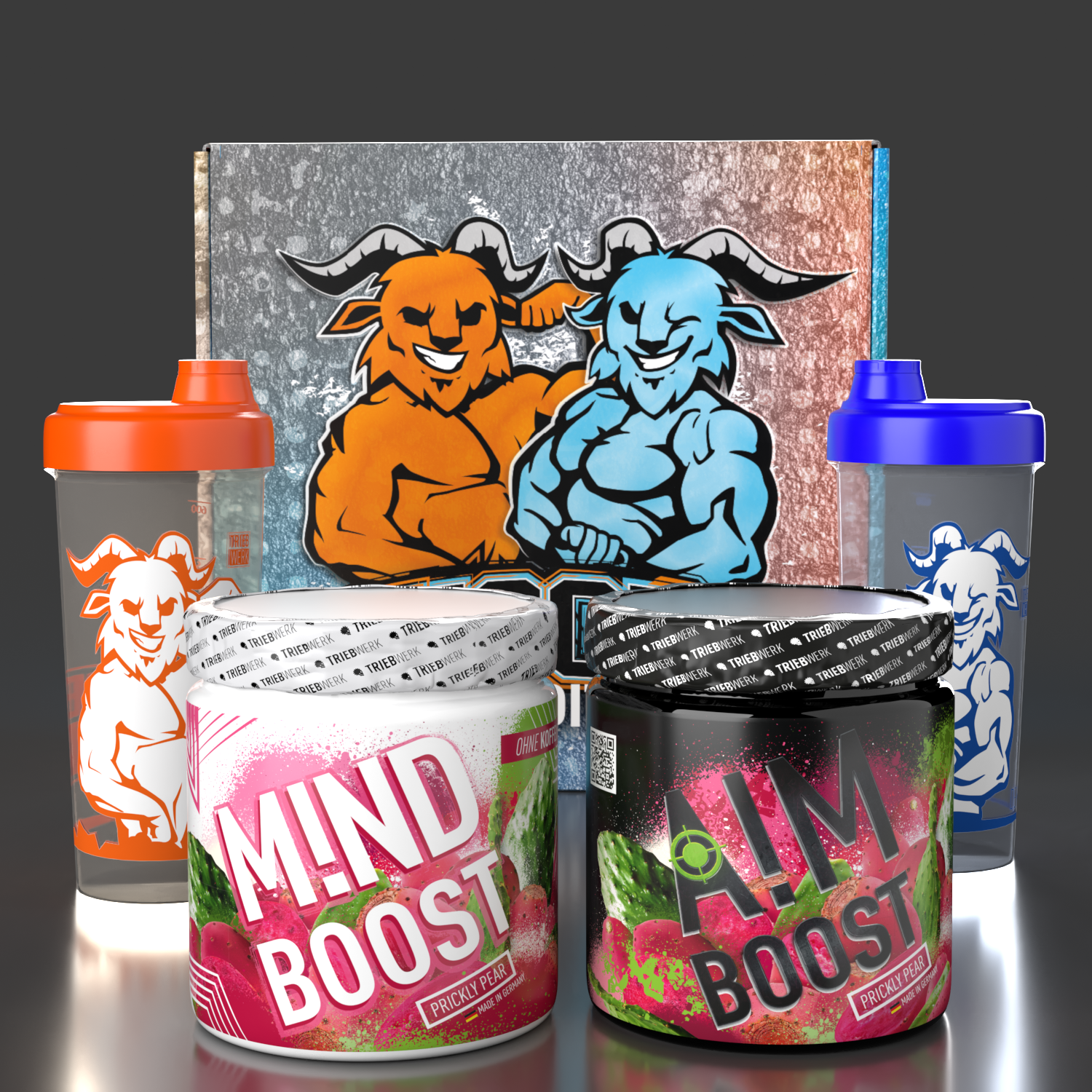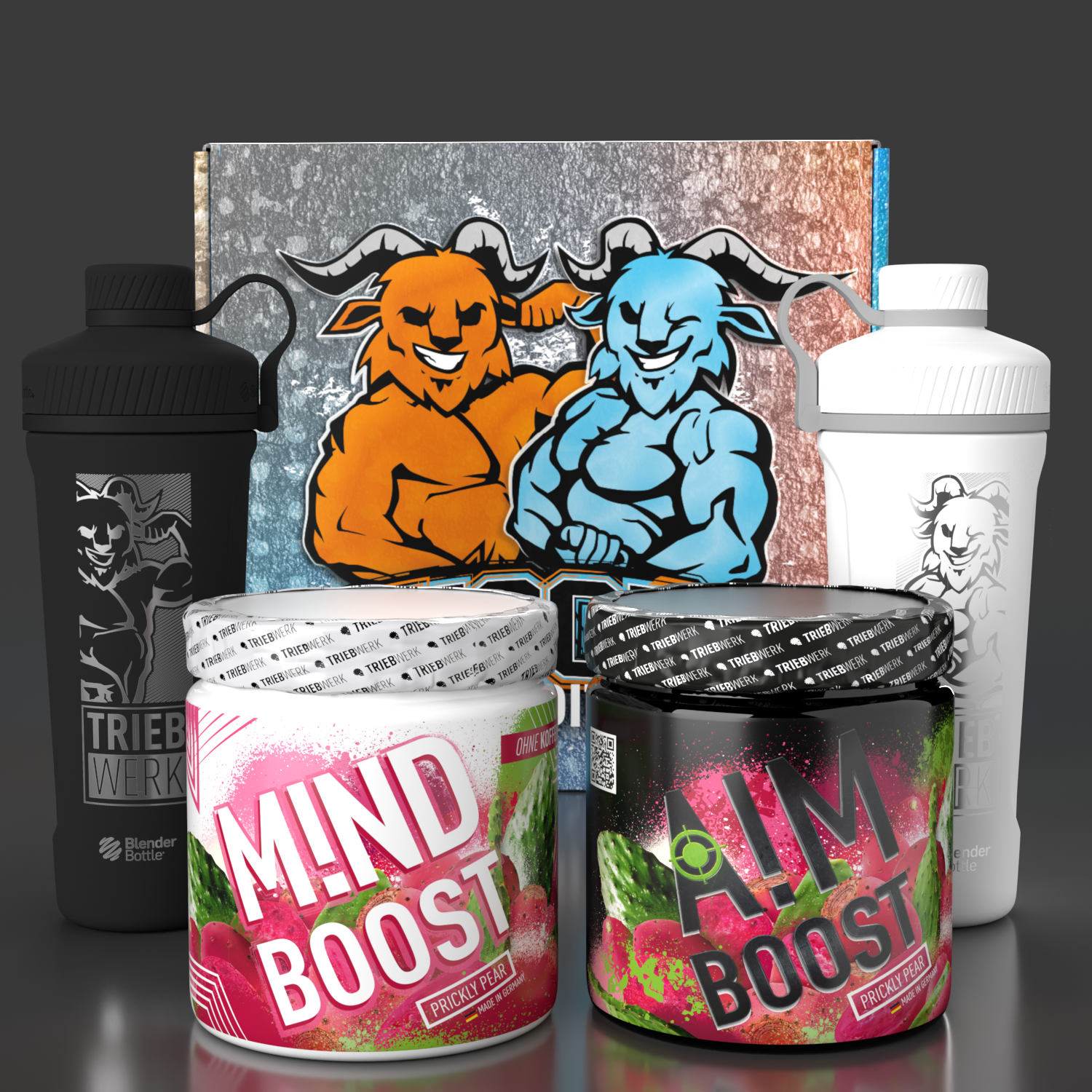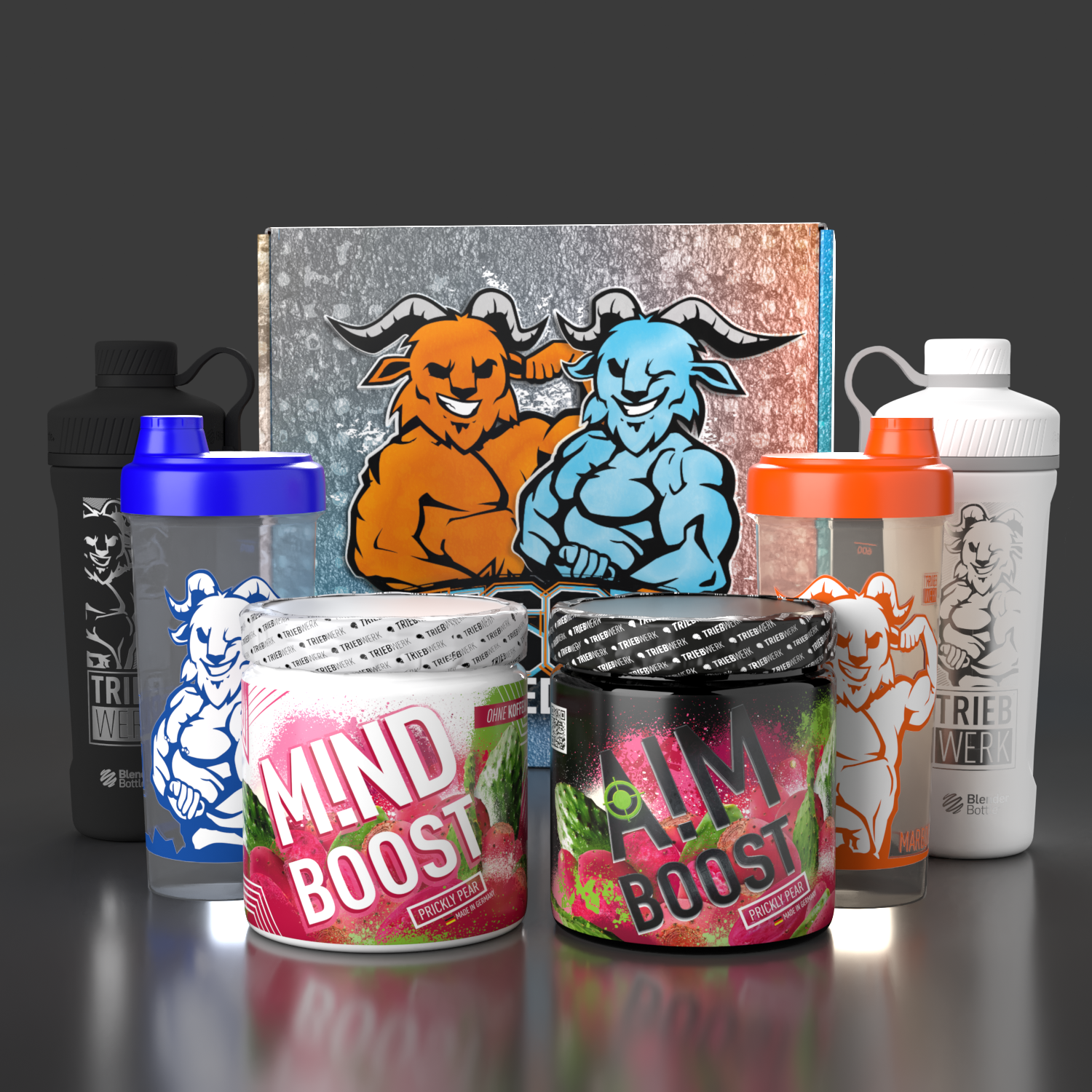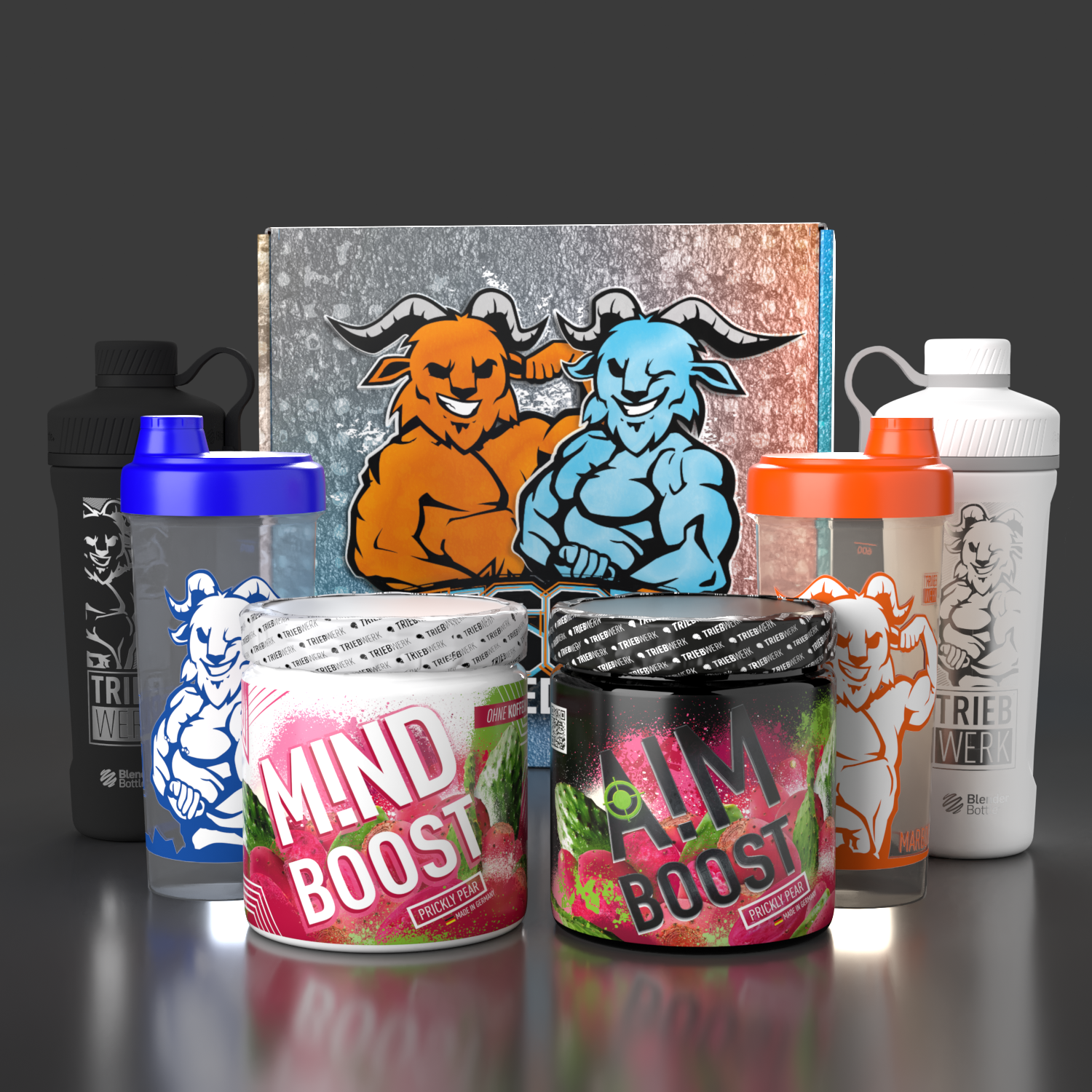 Box Boy
Made in Germany | 23 active ingredients | virtually sugar-free
✅ Lusors Spezialedition: Zwei BOOSTS, ein einzigartiger Kaktusfeigengeschmack
✅ Hochwertige Shaker im Set: Zeige Stil mit Deko und Marbossa Design
✅ Sammlerstück: Limited Edition Box, von Deko und Marbossa kreativ gestaltet
---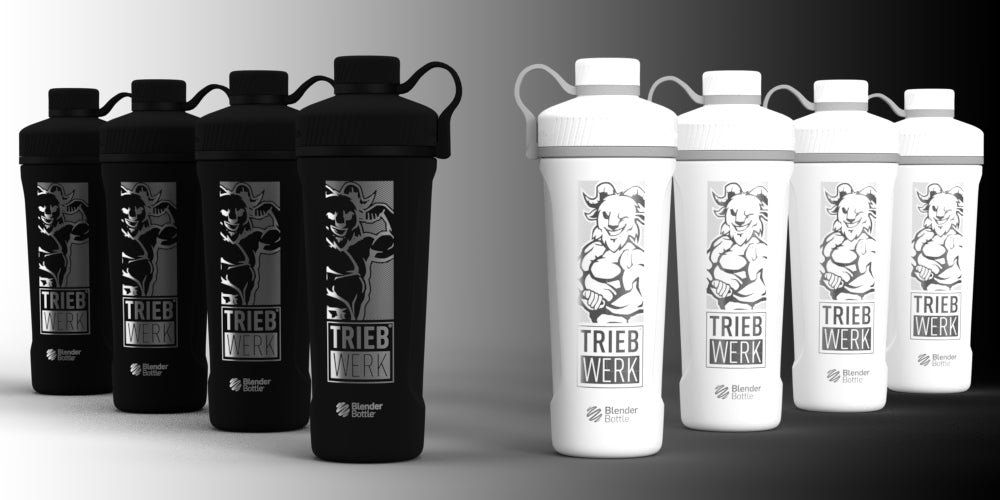 Liebe Muchachos,

Wow, wir sind total aus den Socken gehauen! Die Nachfrage nach den exklusiven Blender-Bottle Metallshakern aus unserer Kooperation mit den Lusors war einfach bombastisch. Zweimal innerhalb von nur 48 Stunden ausverkauft – das ist der Wahnsinn!

Wir von TRIEBWERK sind begeistert von eurem Support und wir wollen, dass jeder die Chance bekommt, einen dieser stylishen Shaker abzustauben. Daher starten wir jetzt eine Vorbestelleraktion, bei der ihr euch euren Shaker sichern könnt. Die Lieferung erfolgt in der ersten Dezemberwoche.

Zögert nicht, schnappt euch die Chance und seid bei der Vorbestelleraktion dabei. Wir tun alles, um sicherzustellen, dass ihr nicht leer ausgeht. Bleibt am Ball, ihr seid die Besten!

Euer TRIEBWERK-Team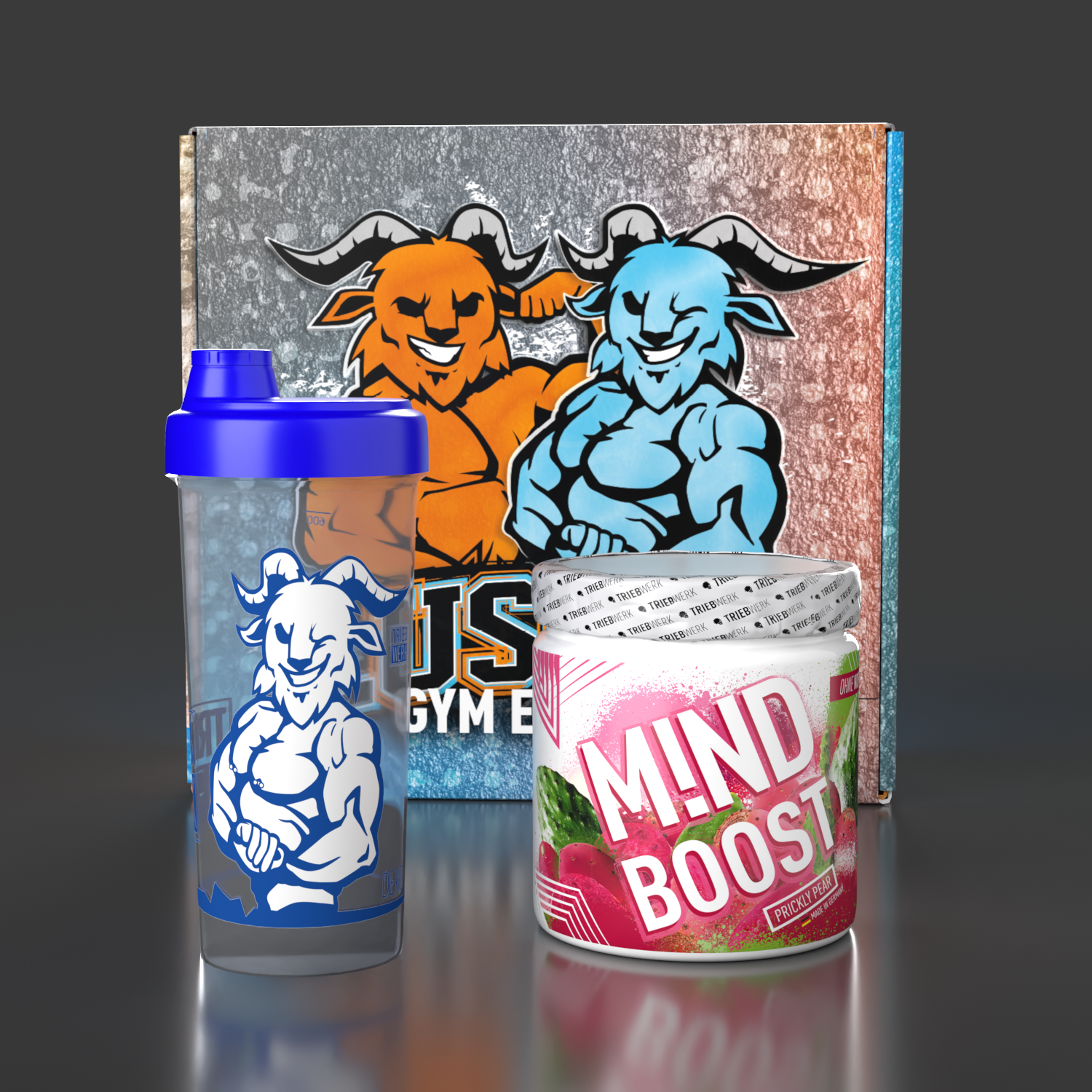 Box Boy
Sale price

$50.00
Regular price

$0.00
(/)
Choose your BOOST
AIM vs. MIND
AIM BOOST meets MIND BOOST: Two power drinks, but only one will be your favorite. AIM offers pure energy, MIND, created in prickly pear by the Lusors, promotes your spirit. In eye-catching shakers designed by the Lusors, the choice is difficult, but always sensational. Which boost do you choose?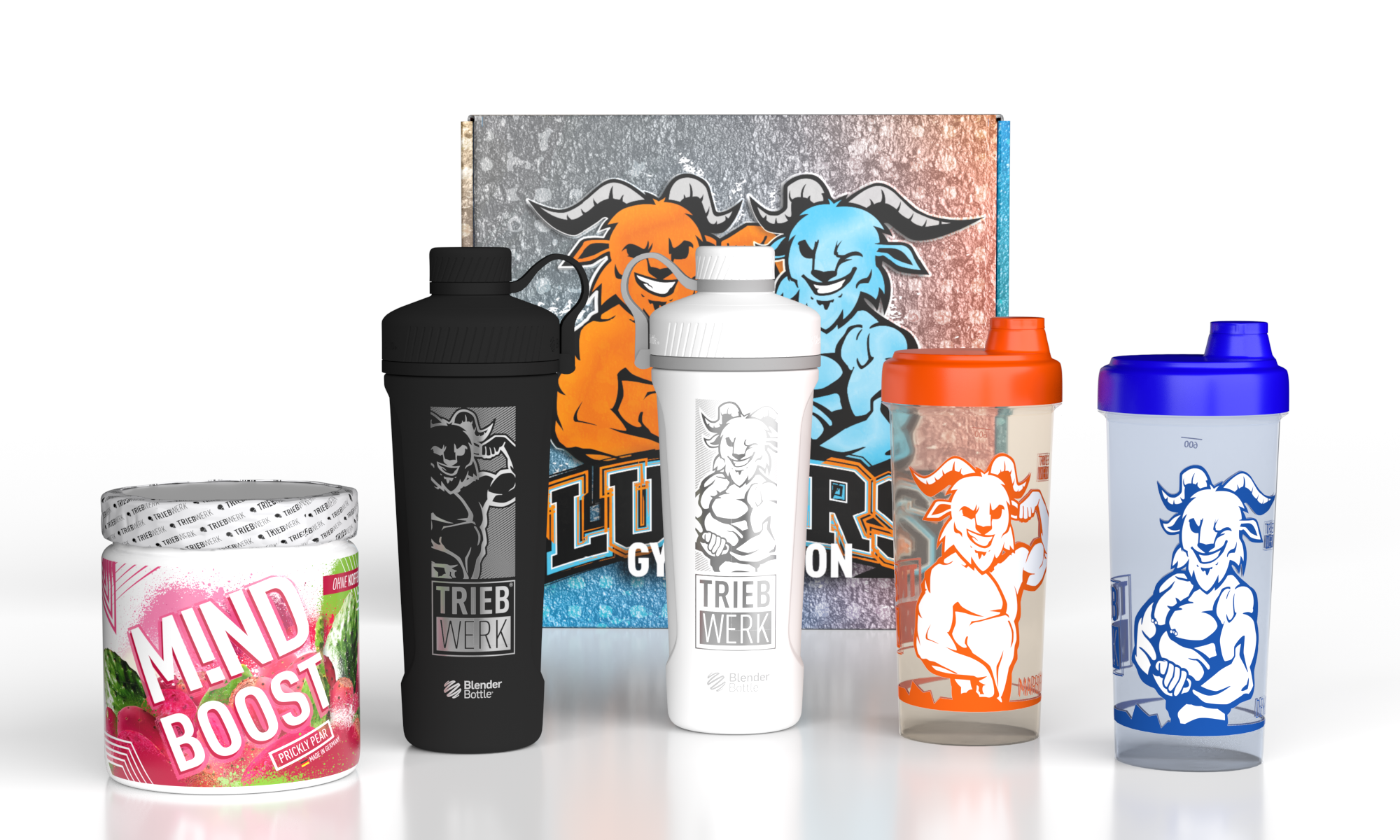 MIND BOOST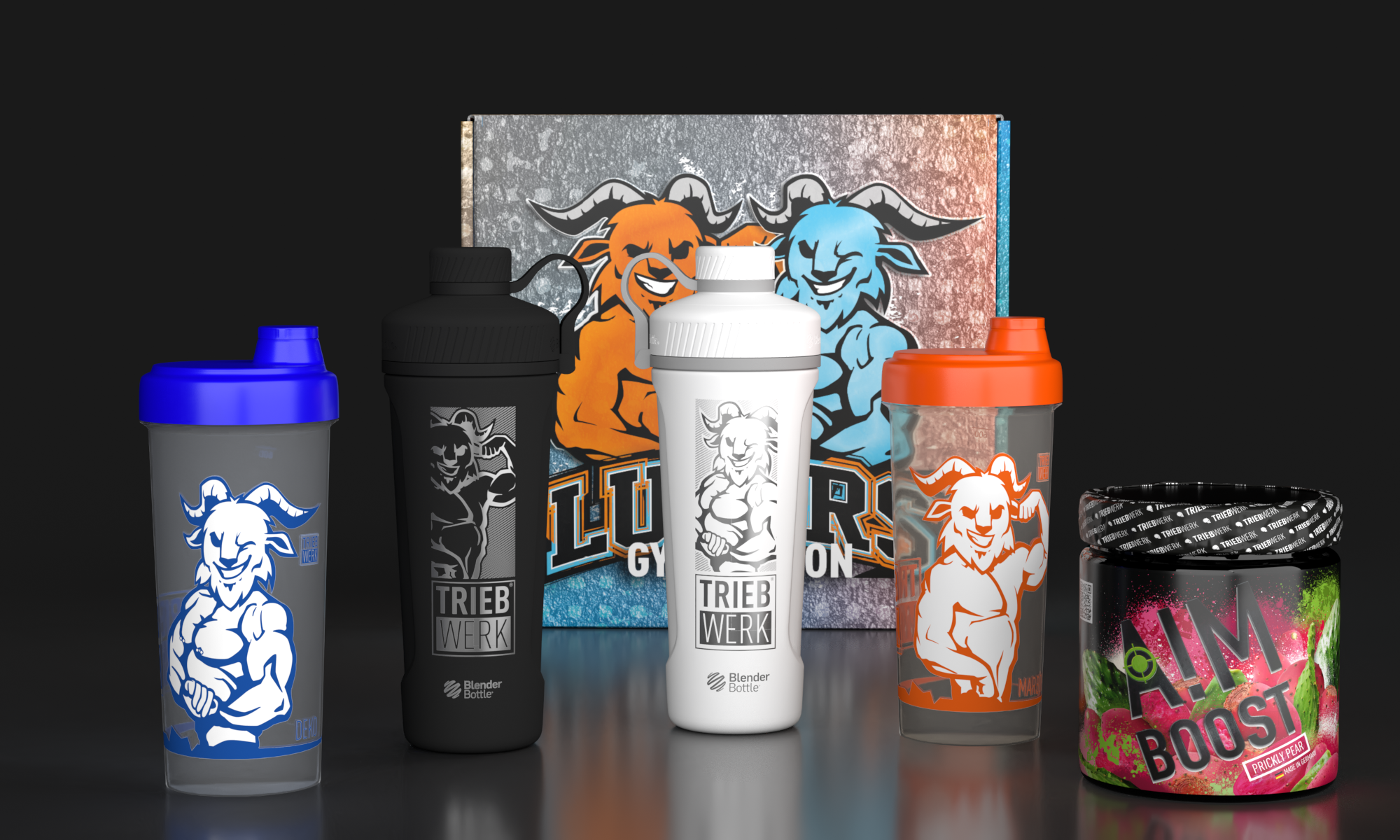 AIM BOOST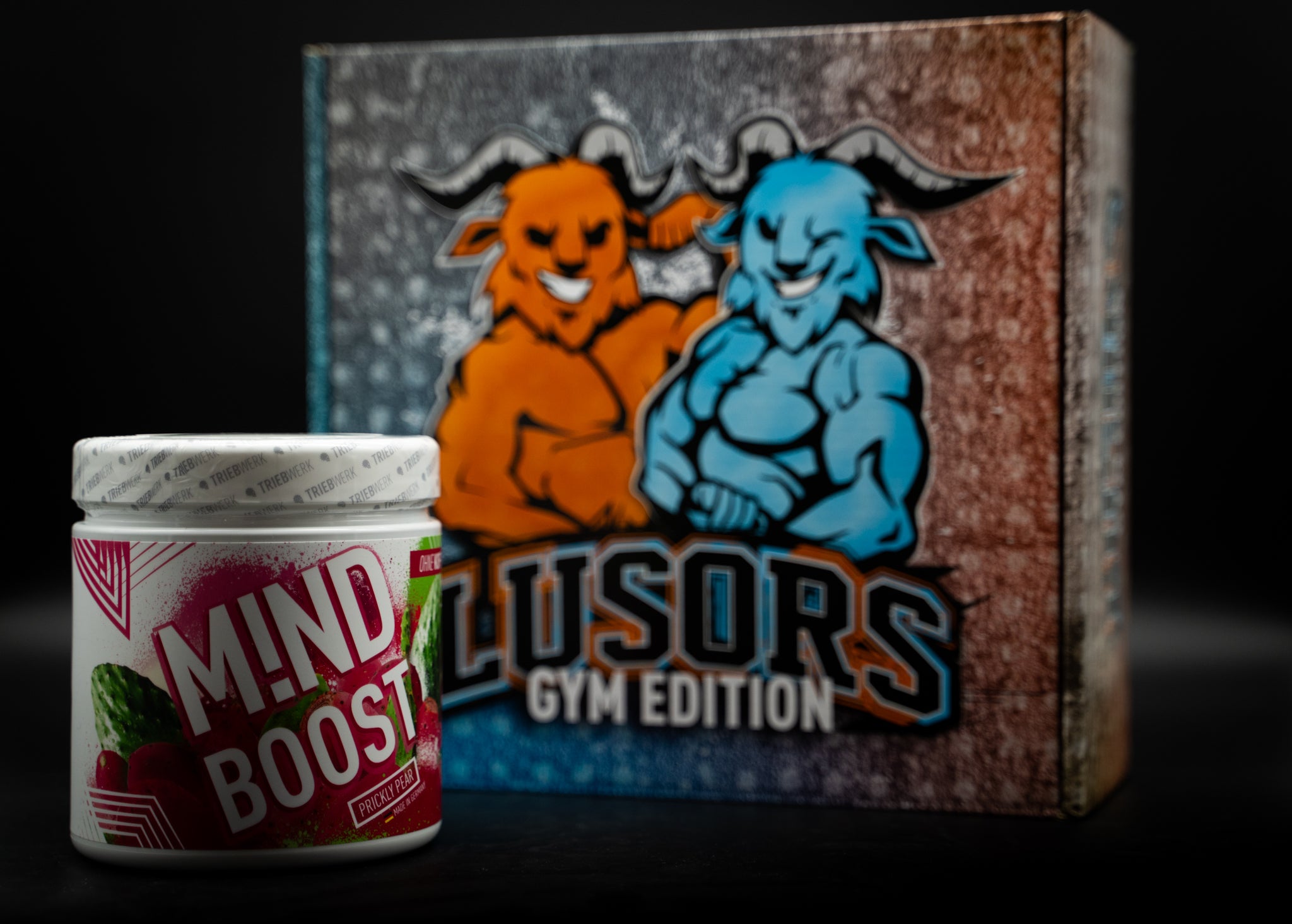 Marbossa & Decoration: Two legends, one box!
The exclusive collector's box, designed in collaboration with the Lusors. Their unique design features two distinctive goatmen - Marbossa and Deko, the team's icons. This box is not only a tribute to their uniqueness, but also a collector's item for everyone who appreciates something special. Get a piece of Lusors history!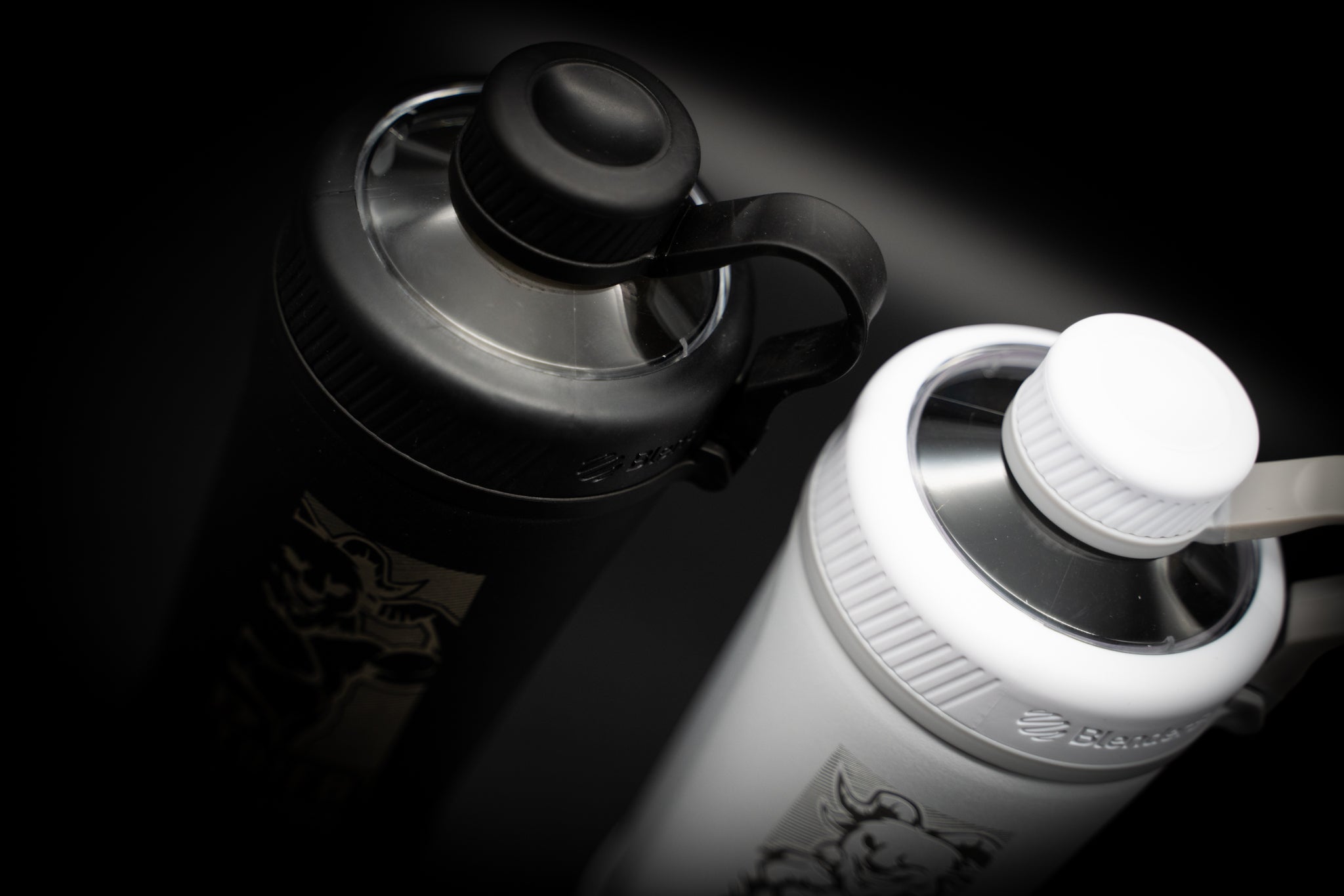 Stainless steel in Lusor style: choose your favorite!
The essence of Lusors in a shaker: TRIEBWERK's stainless steel blender bottle now in Deko's elegant white-gray and Marbossa's striking all-black. This shaker is not only functionally top-notch, but also bears the unmistakable seal of Deko and Marbossa. Who will be your companion?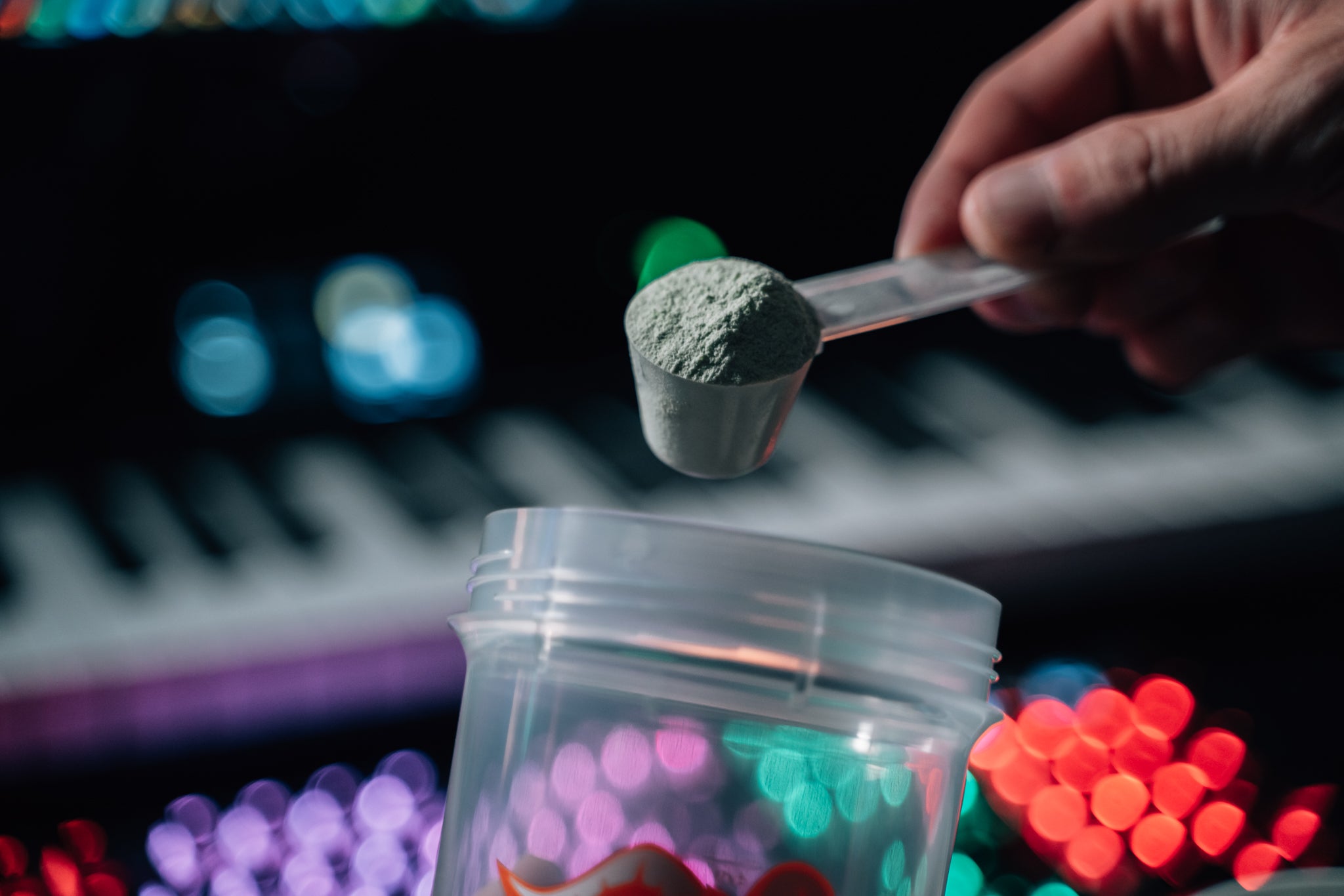 Prickly Pear Challenge: Are you Team AIM or Team MIND?
Duel of the giants: AIM BOOST versus MIND BOOST. Whether you're looking for unparalleled focus or pursuing clarity of thought and increased awareness, both boosts bring you the best in the exclusive Prickly Pear flavor created by the Lusors. Which power experience do you prefer today?
FAQ
Here you will find questions that we are frequently asked
What makes the taste of prickly pear so special?

The prickly pear taste is not only unique and refreshing, but also the result of the close collaboration between TRIEBWERK and the Lusors. It is an exclusive flavor developed specifically for this special edition.
What differentiates the AIM BOOST from the MIND BOOST?

Both products were developed in collaboration with the Lusors and bear their unique stamp. The difference lies mainly in their focus. The AIM BOOST aims for maximum concentration, while the MIND BOOST stands for clear thoughts and increased awareness. However, both offer the exclusive taste of prickly pear.
Are the shakers dishwasher safe?

Yes, the stainless steel shaker from TRIEBWERK is made of durable stainless steel, which not only makes it robust and odorless, but also dishwasher safe. It guarantees leak-proof and stain-resistant use.
If you have any further questions, don't hesitate to write us an email:
We will respond within the next 24 hours
I have a question