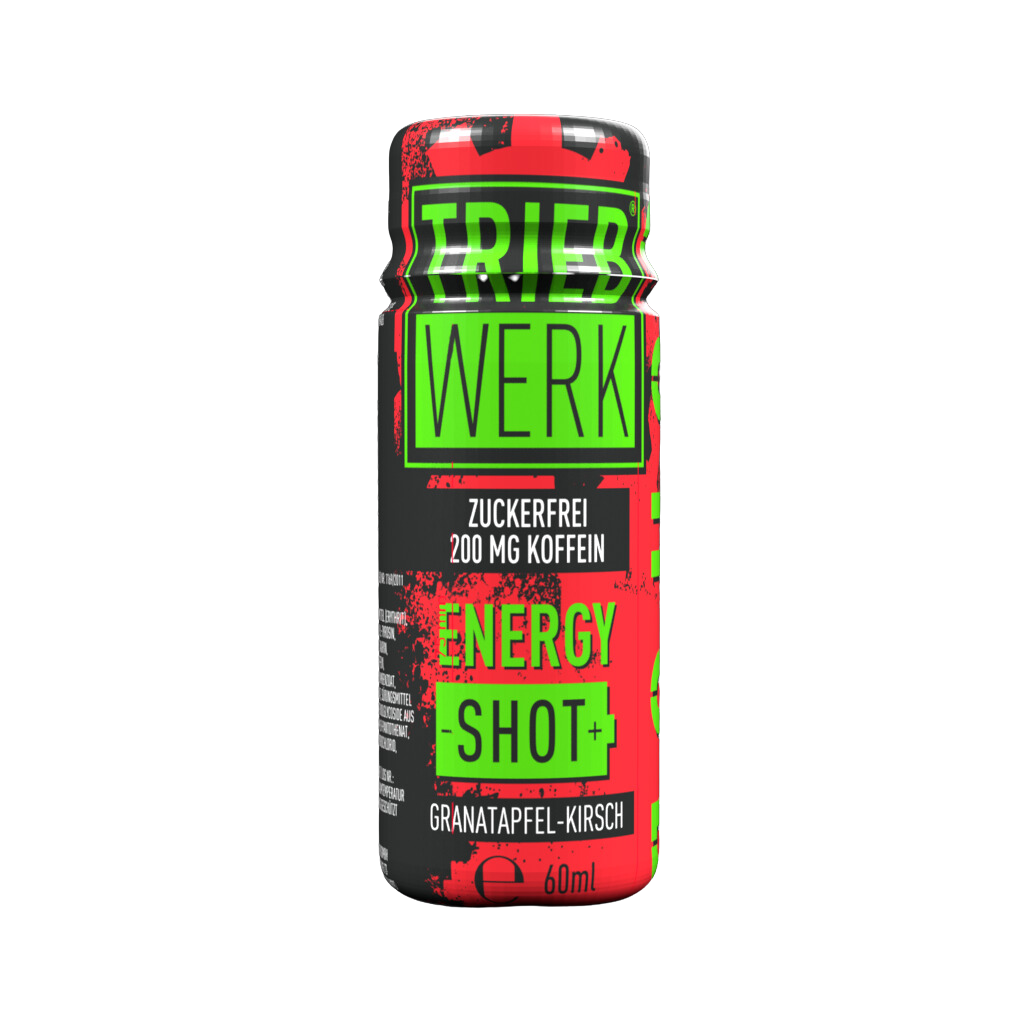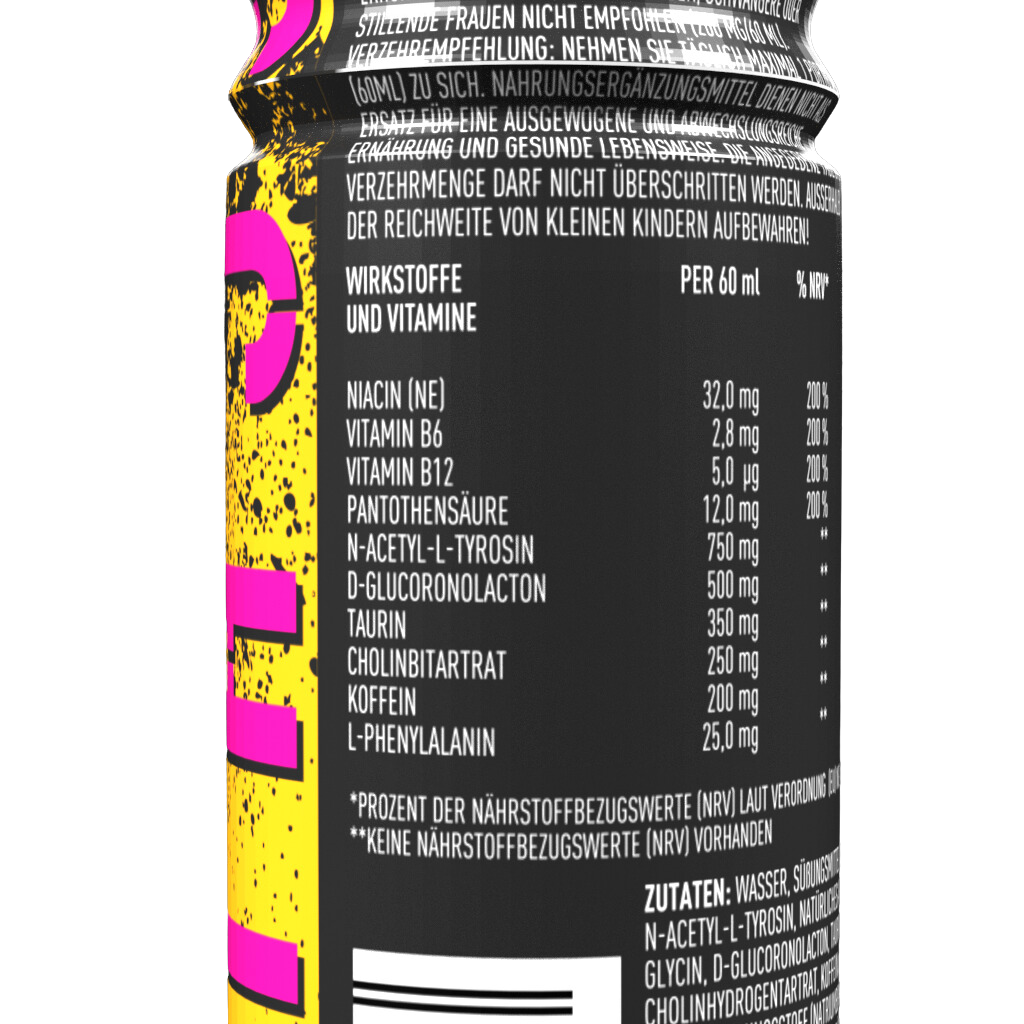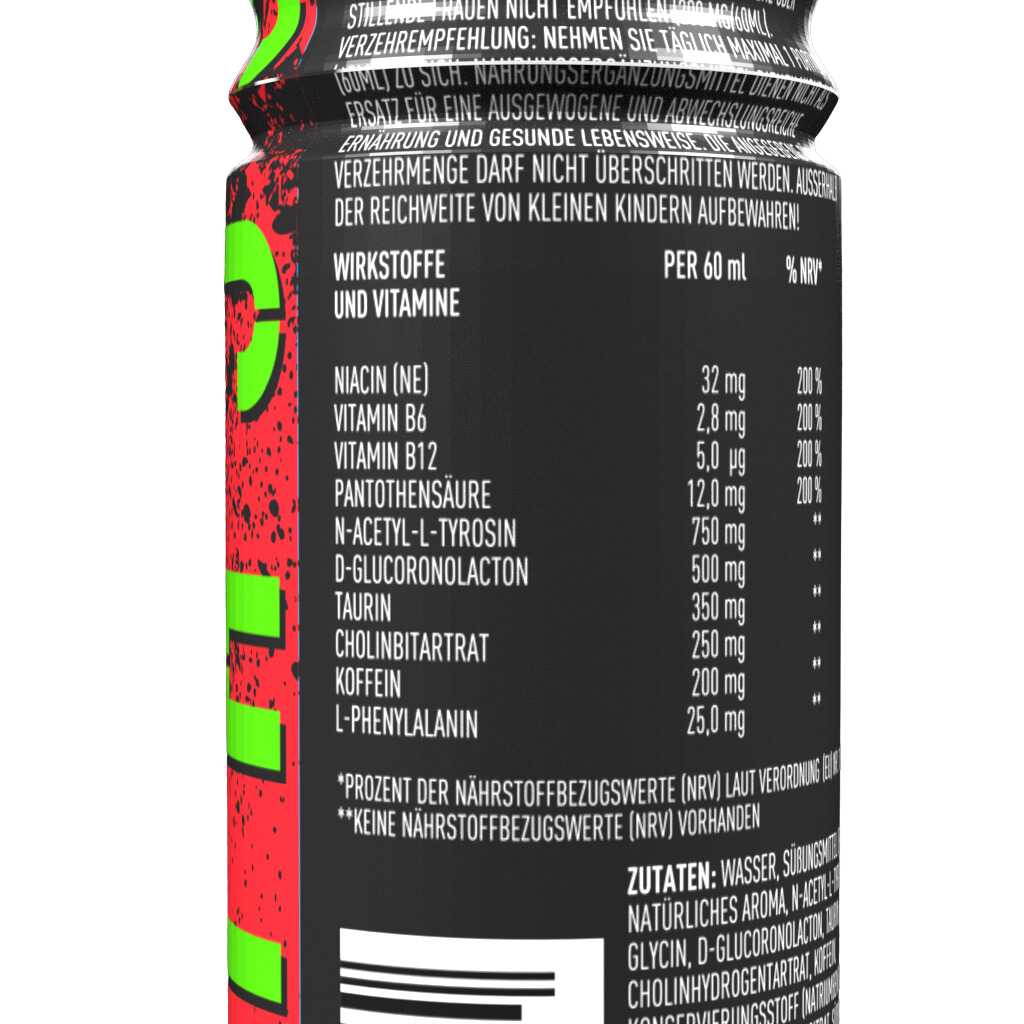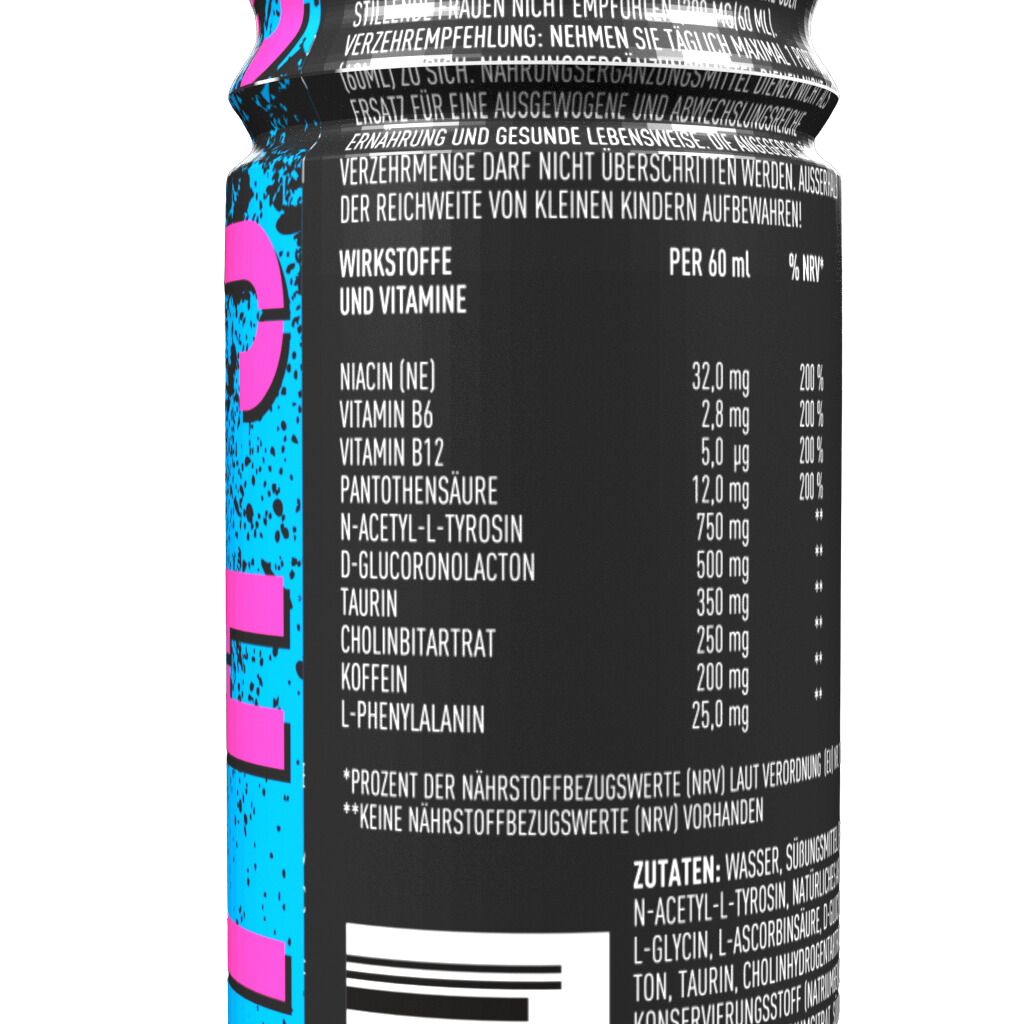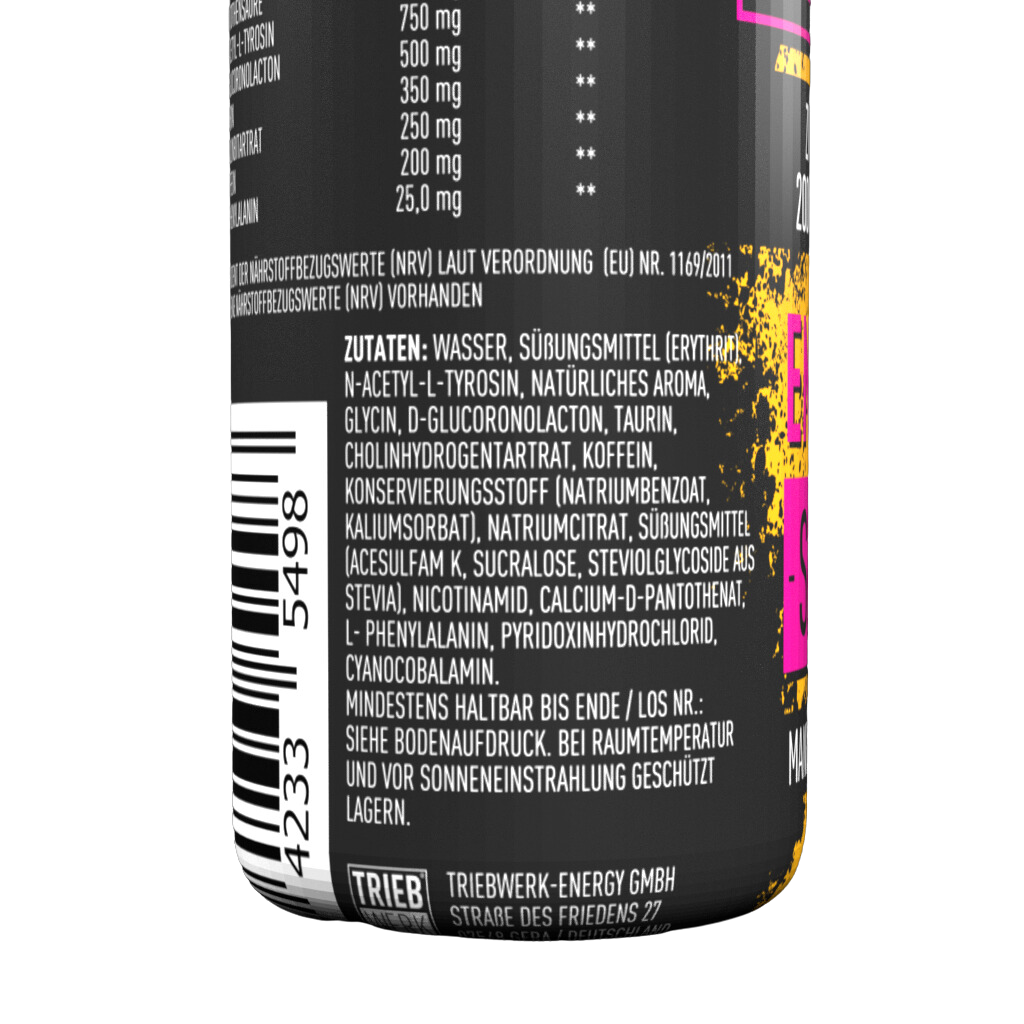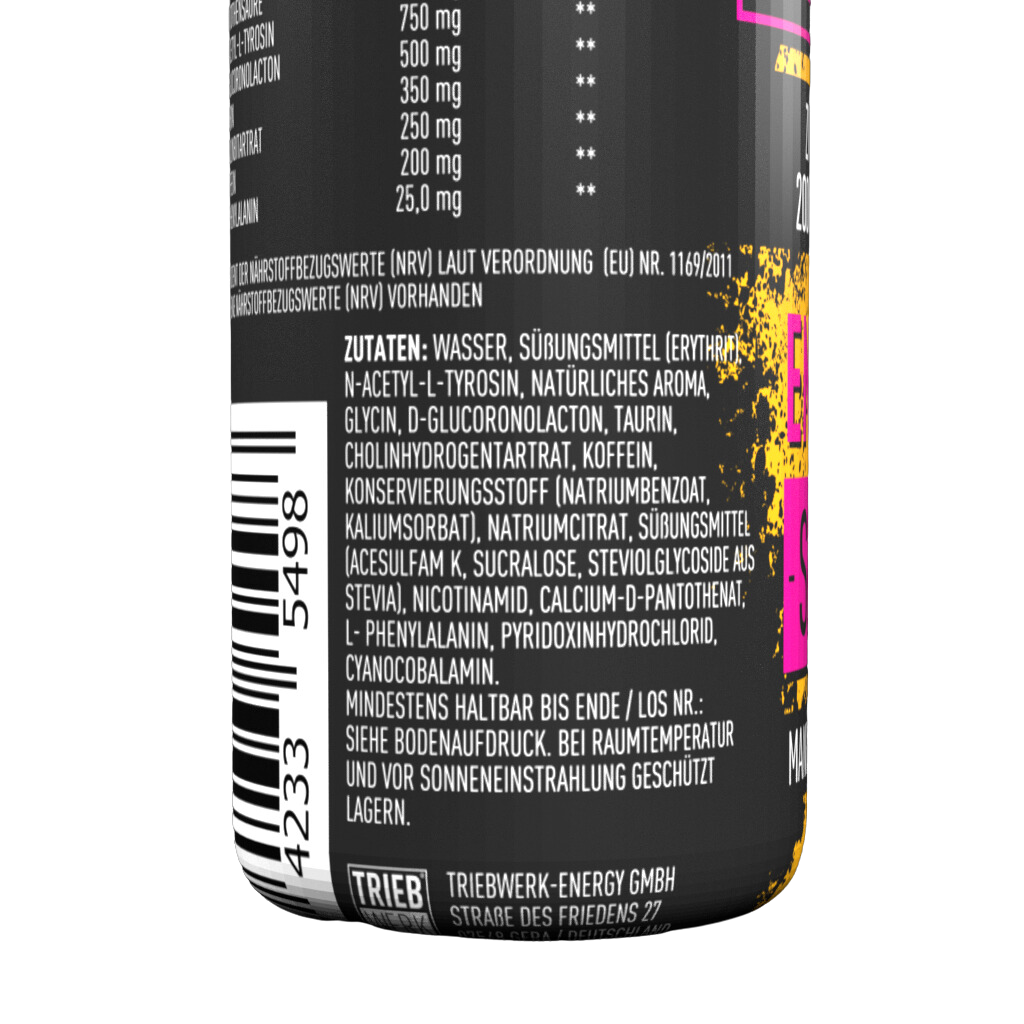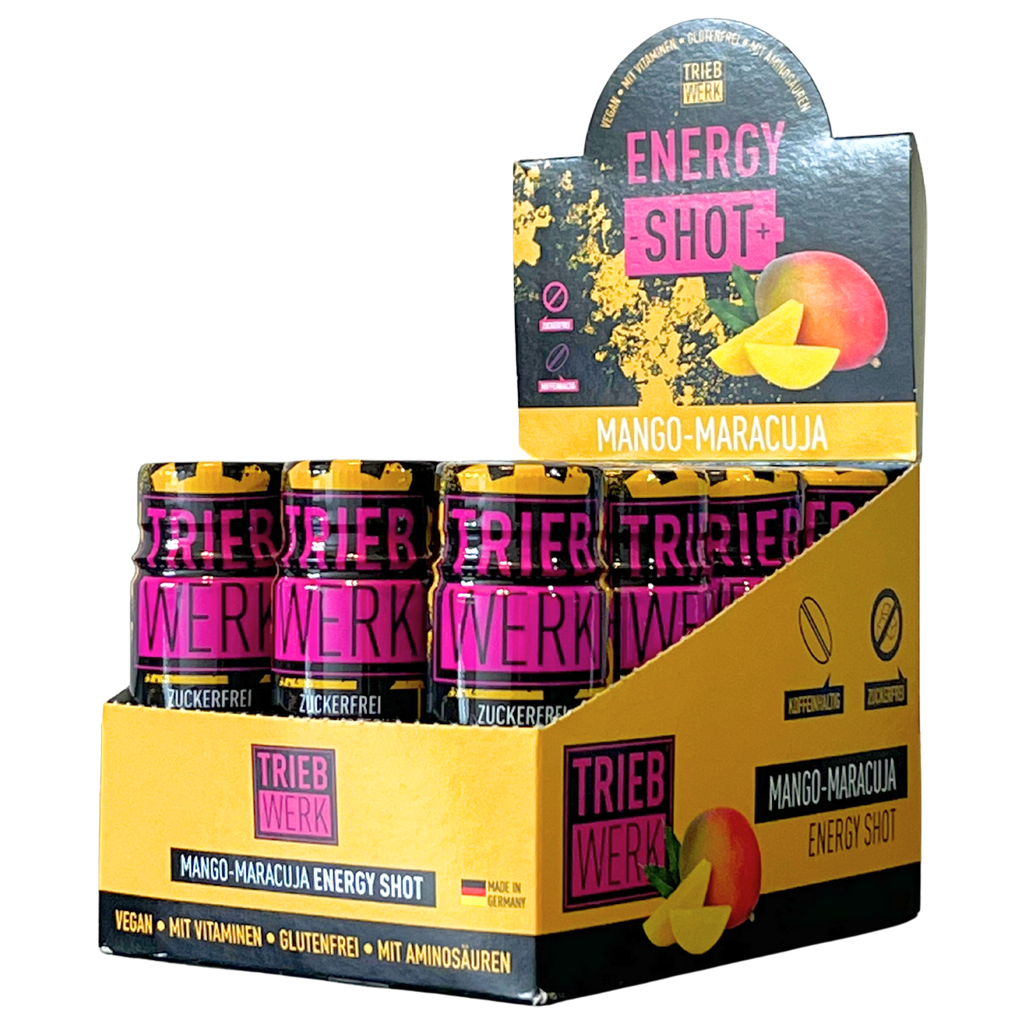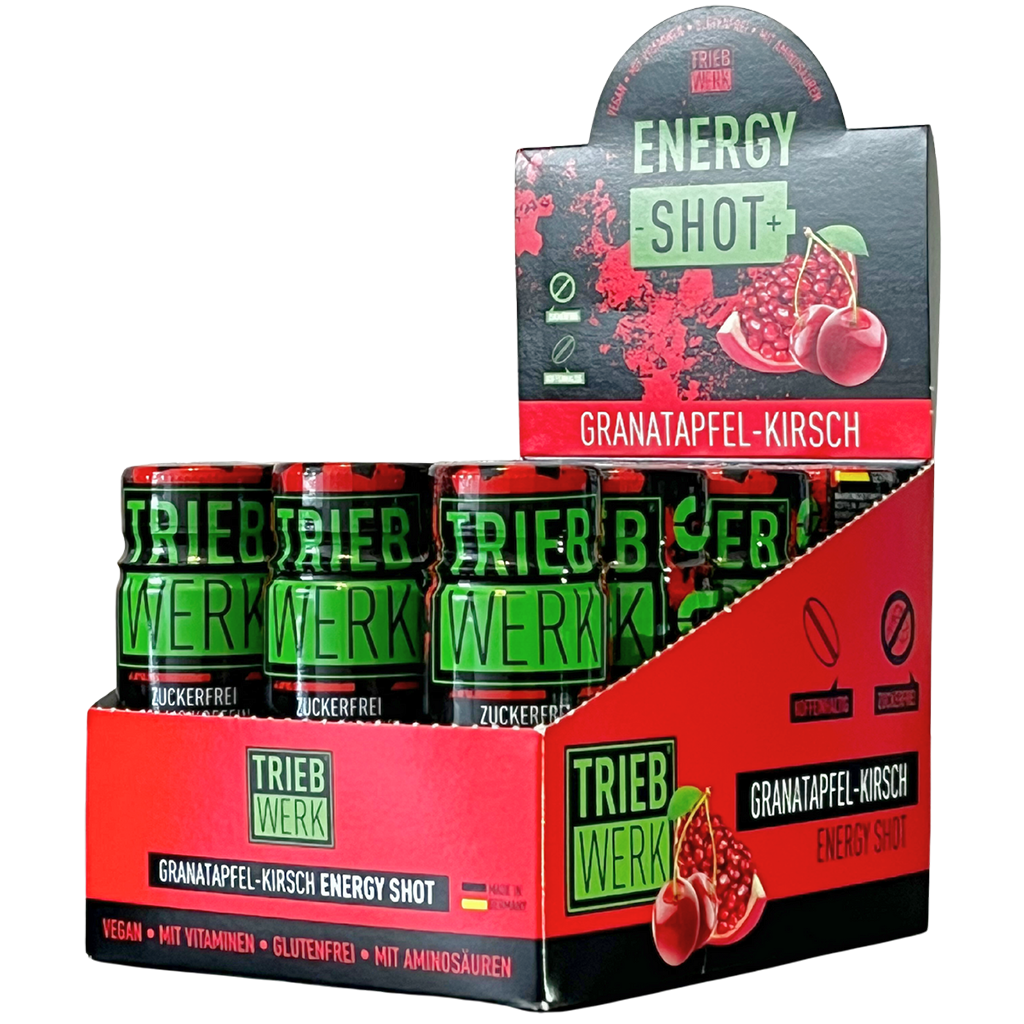 Energy Shot
✅ Sugar-free 60ml shot
✅ Contains 200mg caffeine and taurine
✅ Ideal for students, athletes and professionals
---

Energy Shot
Sale price

$3.00
Regular price

$0.00
($5.00/100ml)
100%
MADE IN GERMANY
Our Energy Shot is manufactured in Germany to the highest standards.
With 200mg caffeine
Our energy shot contains 200mg of pure caffeine kick for an extra portion of energy in everyday life or during sport. Regardless of whether you have a strenuous day at work ahead of you or your training needs a little more power, our Energy Shot is your reliable companion
WITH AMINO ACIDS AND VITAMINS
Our Energy Shot is not just good for an energy boost. It also contains important vitamins that your body needs to stay fit and healthy. Thanks to the amino acids it contains, it supports your regeneration and lets you come back stronger. Your body will thank you
COMPLETELY SUGAR FREE
Say goodbye to unhealthy sugar rush and sweet cases. Our energy shot is sugar-free so you can focus on your performance without having to worry about the downsides of sugar.
Energy shots in comparison
TRIEBWERK vs RED BULL
Comparison of our energy shot with a standard can of Red Bull energy drink (source: https://www.redbull.com/de-de/energydrink/red-bull-energy-drink)
FAQ
Here you will find questions that we are frequently asked
Why energy shots instead of energy drinks?

Our energy shot is the better alternative to classic energy drinks. No unnecessary sugar, no artificial ingredients - just what you really need to get through the day. And the best part? You can easily take it anywhere because it comes in a cool little bottle. It also works faster because your body can absorb the active ingredients immediately. So say goodbye to lame days and say hello to the energy bomb in your pocket
How long does shipping take?

We ship within 2 working days
Are energy shots dangerous?

Our Energy Shot offers a safe and effective solution to daily energy needs, but it is important that it is taken responsibly. We do not recommend it for people under 16 years of age and count on our customers to follow the recommended dosage.
If you have any further questions, don't hesitate to write us an email:
We will respond within the next 24 hours
I have a question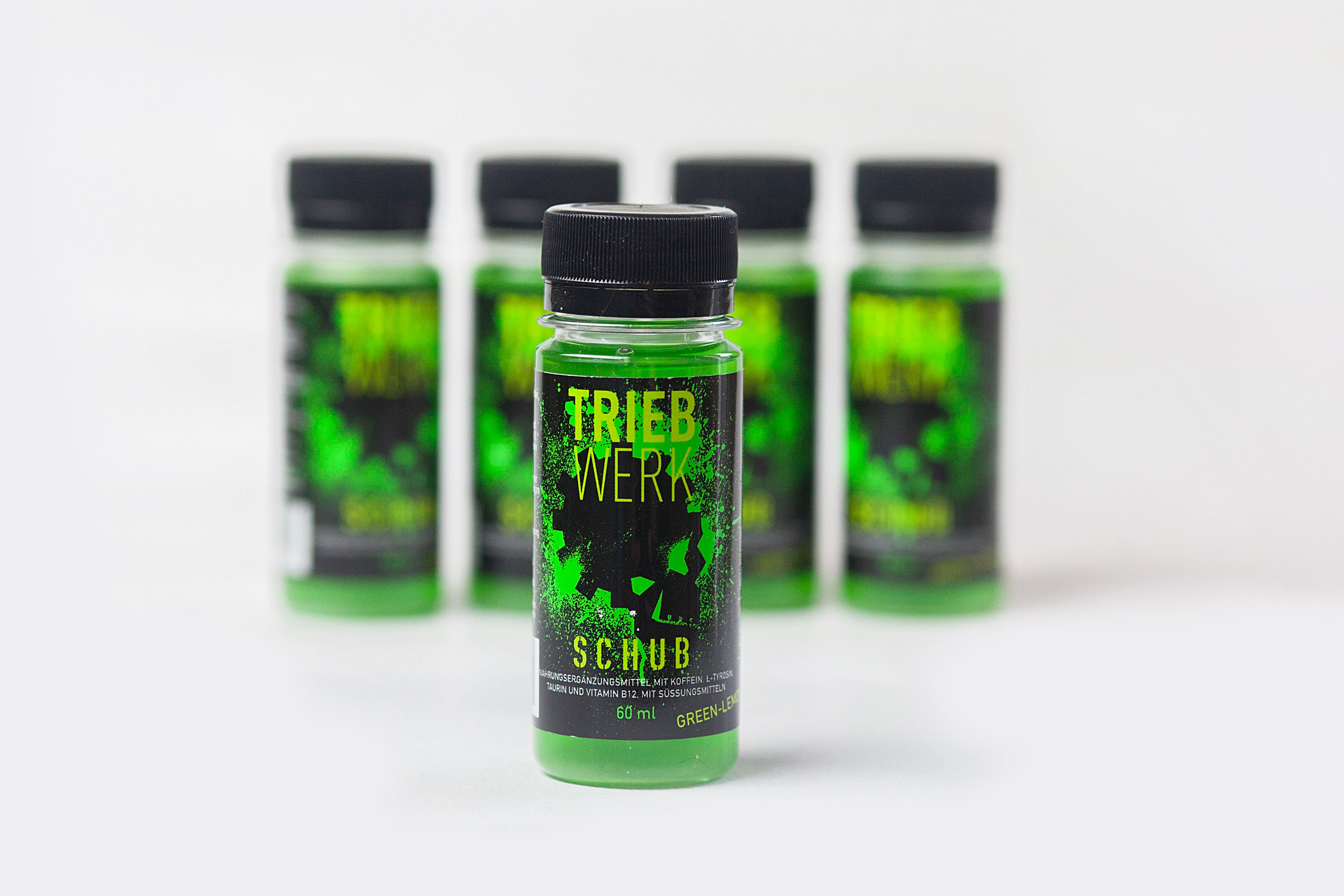 First steps
Our first shot
In 2016, more and more people came to us and asked for a "mobile" version of the Brain Powder. Thought, said, done - our energy shots were born.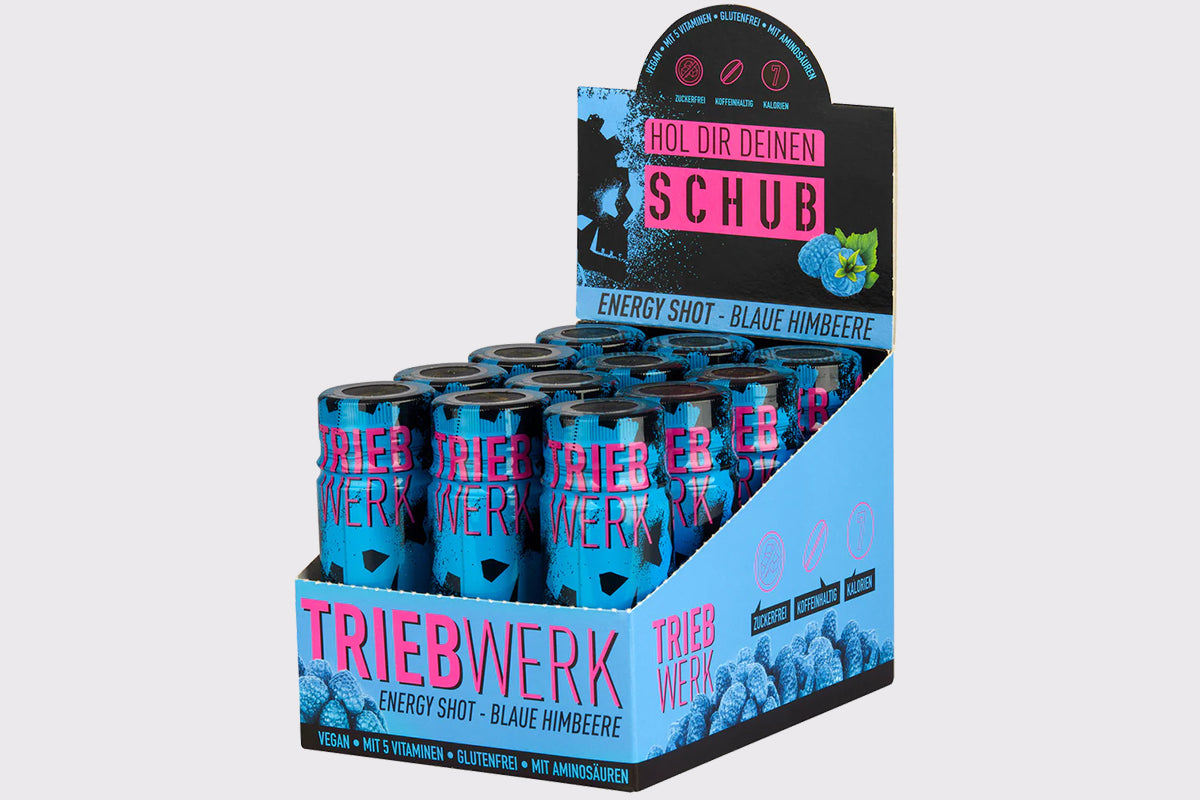 Progress
New formula | new design
We were not satisfied with our energy shot and continued to develop it further. With a new recipe and a newly designed look, the first evolutionary stage of the SCHUB Energy Shot was released in 2018.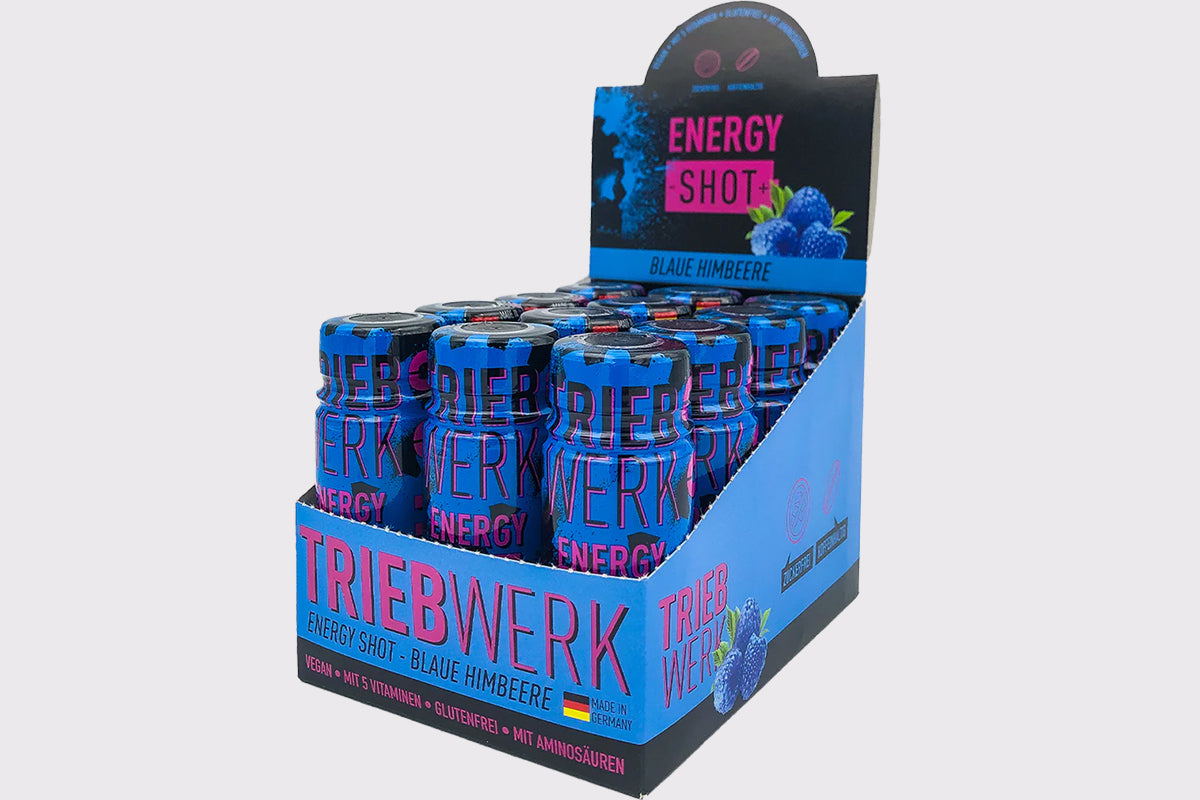 MADE IN GERMANY
For the next stage we had to move production to Germany - made in Germany, for higher quality standards, better manufacturing technology and sustainable locations in Germany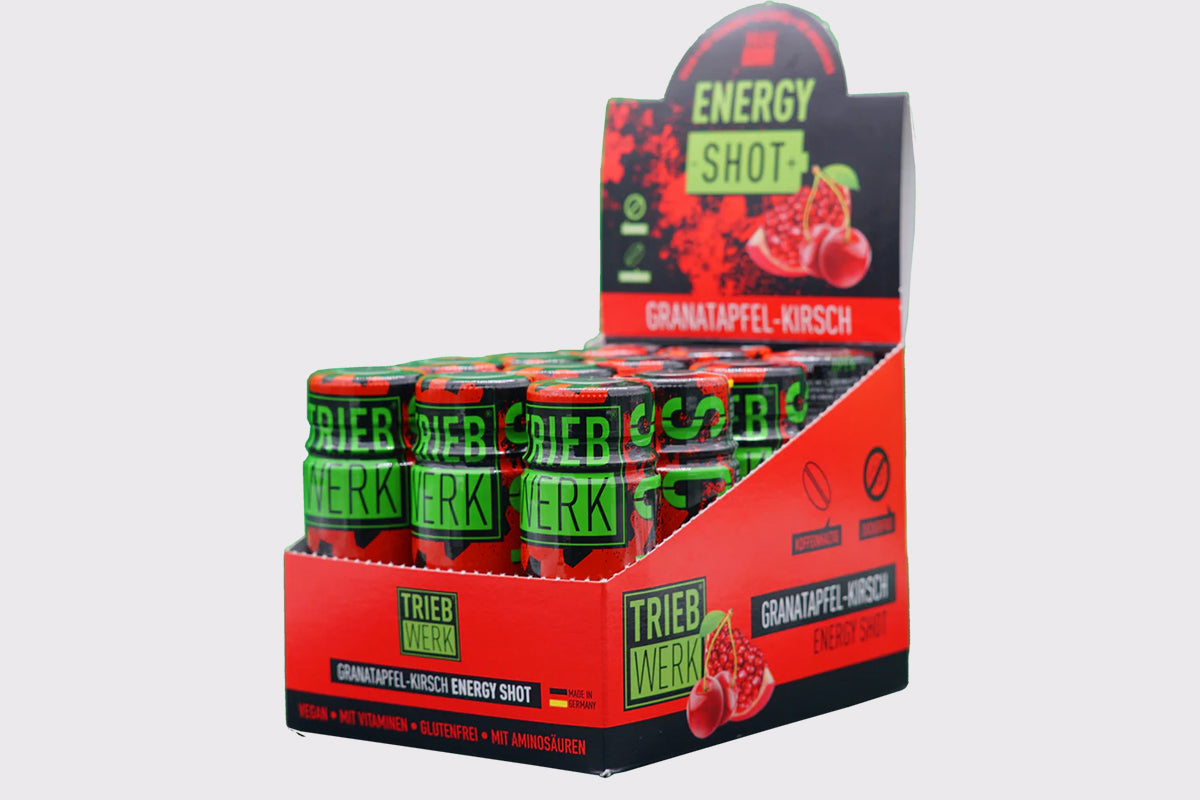 THRUST 3.0
The latest and best version of our energy shot yet. With an unbeatable combination of natural ingredients, this energy shot is guaranteed to deliver the positive vibes you need for a productive day. Its unique formula provides both physical and mental clarity to help you overcome any challenge with ease.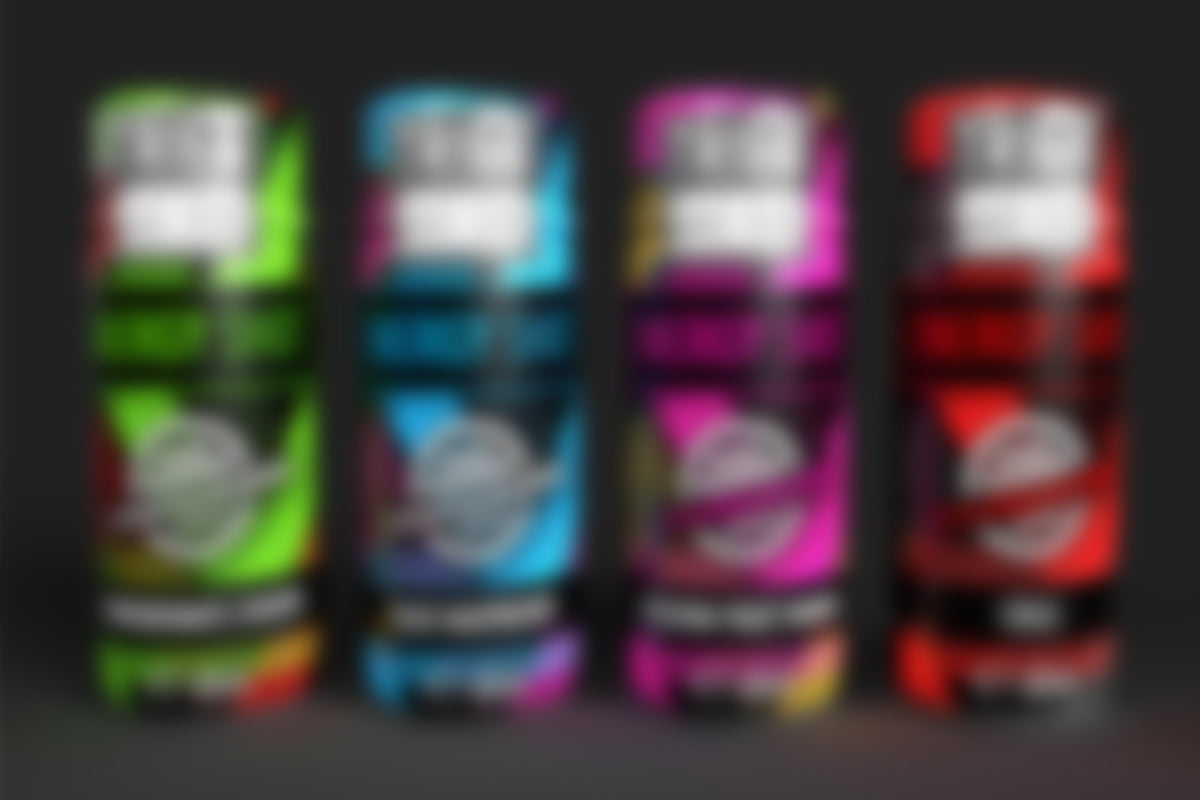 Stagnation means regression
SHOT X.X
Standing still is like a car running out of gas - you can't move. That's why we work hard every day to improve ourselves and our products. We believe that progress does not happen by chance and that is why we do our best every day to achieve our goals.
This product is rated 4.5 of 5.0 stars.
It has received 23 reviews.